Nine academy trust leaders have been recognised in the Queen's birthday honours this year, making up a fifth of all those recognised for their work in schools.
Jon Coles (pictured top centre), the chief executive of United Learning, is to be knighted. He is one of 48 people honoured this year for their services to the schools community in England.
This year's honours round is a bumper one for the academies sector, with trust chief executives making up almost a fifth of school-related honours. Last year, they made up just 6 per cent.
As well as nine academy trust bosses, seven school leaders, seven governors or trustee, four teachers, two civil servants and one school business manager have been recognised.
Amarjit Cheema (top left), the chief executive of the Perry Hall multi-academy trust, said it was "extremely humbling" to receive the OBE.
"When I was in school, I was not always given the encouragement and support I needed. For this reason, it has always been a real passion of mine to make a difference to these children, to build their confidence and to fully prepare them for their future lives."
Dr Jenny Blunden (top right), chief executive of the Truro and Penwith Academy Trust, said she was "amazed and surprised" to receive an OBE.
The trust runs 28 small schools in rural parts of Cornwall, and received a glowing report from Ofsted when it was the first trust to receive a summary inspection earlier this year.
Blunden said schools are the "heart of the community" in many parts of Cornwall, and added: "Anyone looking at our trust would be saying 'it's the worst business model you could come up with'. We want to make sure these schools are sustainable long term and have individual voices.
"It's been a really good year. We can actually say we are working very hard to make a MAT work with lots of small schools."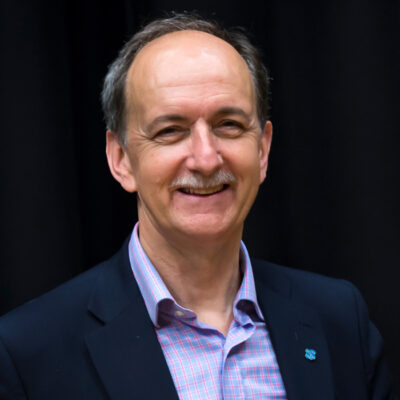 Frank Norris, the outgoing director of the Co-operative Academies Trust and an outspoken former senior Ofsted inspector, is another of the academy bosses recognised this year. He will receive the MBE.
"I am honoured to receive this award but is not just about me," he said.
"I am surrounded by a team of committed individuals who believe that every student should be helped and encouraged to achieve their full potential. By providing a great education, Co-op Academies are changing the lives of thousands of young people."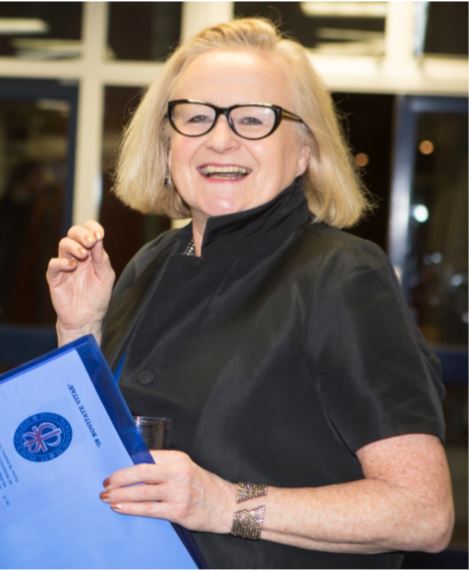 Catherine Hughes was the longest serving headteacher in Bristol when she retired in the summer of 2017 after 22 years at the helm of St Bede's Catholic College, having started her career as a maths teacher in 1976. She is receiving an OBE.
Hughes said she "loved" her time as a teacher and was supportive in the changes in accountability that had been introduced during her career.
"When I started out nobody really got a good deal from a state school education. You were just lucky if you got a good teacher. But I would say when I left, accountability was so acute and education had become much better quality in state schools," she said.
"I'm not fully supportive of every Ofsted has done. I think some things could have been better but I don't regret the accountability that's been built in. It's good and proper that every child gets a good education – and hopefully most get an excellent education – without having to go to private school."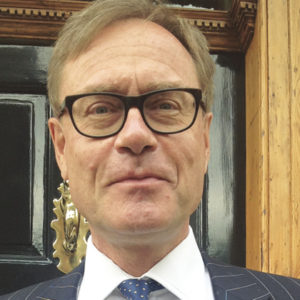 Barnaby Lenon will be made a CBE for his work as chair of the Independent Schools Council and chair of governors at the London Academy of Excellence, while Professor Lee Elliot-Major, the former chief executive of the Sutton Trust, will receive the OBE for his services to education.
Lenon told Schools Week he was "delighted", but said the medal would be "very much an honour for the organisations I work with".
He said the honour recognised the "great work" of the ISC team, and "reflects the achievements of the staff of the LAE in Newham which in such a short time has become one of the most successful state schools in the country".
Now professor of social mobility at Exeter University, Major said to receive the OBE is a "real honour".
"I've dedicated my working life to improving the outcomes of disadvantaged young people. Coming from a background where I flunked my A-levels and left school it shows you can turn your life around. That's why social mobility is a professional and personal passion."
Margaret Scott, a teacher for 50 years at Leicester's Forest Lodge Primary School, will receive the MBE. She told Schools Week she was "grateful, honoured and overwhelmed by this award".
"I have loved working as a teacher in Leicester for 50 years, experiencing the challenges of many different roles, methods, projects etc within school and the community."
Pam Powell is receiving a British Empire Medal after an education career spanning 40 years, first as a teacher and now as chair of governors at two schools and a federation in Lincolnshire.
Powell, whose son has also become a chair of governors at a primary school in Lincolnshire, said she was looking forward to getting a "new dress and a new hat" for the Palace garden party.
"There's a lot more to the role than there used to be," she said. "We are all volunteers giving up time to be governors because we care about education, and so it's nice to be recognised for that."
You can download Schools Week's handy guide to the sector's winners here