Ofsted ruled that a school with "exceptional levels of pupil movement" should remain "outstanding", accepting the headteacher's claim that youngsters left because they couldn't hack the high standards.
Inspection notes from the watchdog's December visit to Magna Academy in Poole, seen by Schools Week, reveal dozens of pupils leave each year.
No school should be able to be graded as 'outstanding' unless it can also demonstrate it is inclusive
The Aspirations Academies Trust, which runs the school, told inspectors that such movement was "exactly what is expected during the first seven years of turning a school around from special measures".
Richard Tutt, the school's headteacher, also told inspectors the movement was down to pupils not being able to hack its "high-expectations approach to learning". Pupils instead shifted to schools with "more comfortable standards".
The short inspection late last year was triggered by concerns over the high pupil turnover and converted to a full inspection.
Inspection notes, obtained after a freedom of information request, show Bournemouth, Christchurch and Poole (BCP) council told Ofsted that local heads reported their concerns over pupil movement to the regional schools commissioner.
Inspectors expressed a need to "triangulate" the reasons for pupils leaving, but the notes only show a list of where the pupils ended up.
They concluded there was "no hidden agenda" and "no sense of any inappropriate movement".
Ofsted has vowed to crackdown on off-rolling. But the findings have furthered concerns the watchdog can't adequately root out off-rolling without more investigation, such as speaking to the parents of pupils who have moved.
Adam Boddison, the chief executive of the National Association for Special Educational Needs (Nasen), wants an "independent review".
"No school should be able to be graded as 'outstanding' unless it can also demonstrate it is inclusive," he said.
The high rating was "promoting a way of thinking in schools that is counter to the philosophy of education itself".
The inspection notes also show the school's special educational needs co-ordinator was not qualified, leaders could not describe their SEND provision and there was no analysis of the impact of repeated sanctions for poor behaviour.
Magna's predecessor, Ashdown Technology College, was put in special measures in February 2012.
However, it was reinspected and found to be "good" in July 2013 before joining Aspirations that September. It was first rated "outstanding" in June 2015.
Dave Whitaker, executive principal at Springwell Learning Community, which provides AP education in Barnsley, said: "How can it be that you have potential off-rolling and high exclusions, yet it's been 'outstanding' for years and is still 'outstanding'?"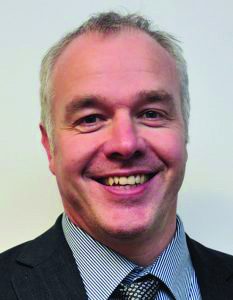 "It's a scandal. Schools have to be held to account for inclusion."
Ofsted insisted it received a "satisfactory explanation" on pupil movement, but did not provide further details.
Inspectors recorded that permanent exclusions, fixed-term exclusions and repeat fixed-term exclusions had all been higher than the national average.
In 2017-18, 66 pupils left – 18 of whom had special needs – while 30 joined. A further 24 had left by the time of the inspection in mid-December, with 25 joining.
Magna is known for its strict approach for discipline, and enforces a "silent transition" between lessons.
Although inspectors noted there was no low-level disruption, they highlighted the lack of strategic information on pupils who were often taken out of class and put into the behaviour unit, and on how the school was "supporting" the  pupils.
BCP council said the local perception of the school was "children's needs not being met [sic]", and concerns had been raised by the local child mental health service about "inflexibility".
One inspector said leaders "were not able to tell me the number of SEND pupils across the school or their needs" and were "not able to describe the profile of SEND access across the school as they currently don't have that strategic viewpoint".
The final Ofsted report, published in January, said the standard of discipline was "very high", but added that "some parents feel the approach is inflexible and some have removed their children. This has resulted in higher-than-average pupil movement."
Pupils with SEND made "rapid academic progress", but inspectors warned that a small number did not get the support they needed.
An Aspirations spokesperson said Magna's SENCO would be qualified within the next year. The school had been supported by two SENCOs from another school this year.
The trust said the report "reflects the work and commitment from all the staff . . . We will continue to focus our efforts to ensure that this level of provision is maintained and improved wherever possible."
A spokesperson for Ofsted said: "This is an outstanding school with outstanding leadership and management."