Chief executives at multi-academy trusts must stop and make changes as they develop or risk undermining their ability to improve schools sustainably, according to new research.
A report from education charity Ambition School Leadership has identified nine "breakpoints" for small and medium-sized trusts, related to issues including expansion and school improvement.
These are moments when particular approaches stop working as they should, and new methods are needed to deal with a trust's future needs. Examples include changes to the CEO role, improvements to monitoring systems, and creating regional back office functions.
Breakpoints can pose "significant challenges" if a chief executive does not have a "coherent plan that brings together vision, strategy and operations and adapts as the MAT evolves".
The research represents the first time anyone has comprehensively examined the inner workings of MATs, according to James Toop, the charity's chief executive.
"Our research suggests that what works well for a trust with two or three schools won't necessarily work for a trust with 10 or more. CEOs have to develop a coherent vision, strategy and operational model which they evolve as their MAT develops," he said.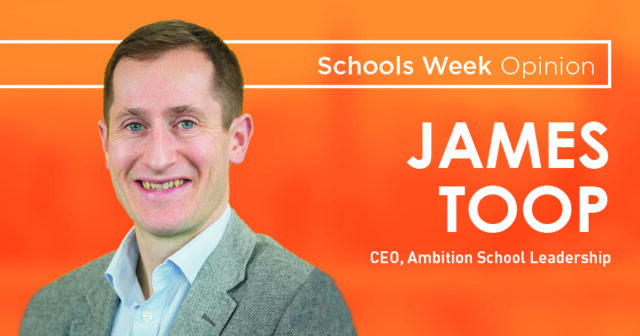 The research, conducted by education think tank LKMco, involved a survey of central team members at 22 MATs and in-depth phone interviews with trust chief executives.
Researchers used this information to "formulate an overarching typology of MATs' aims and visions, and identify ways in which MATs with different types of vision appeared to make particular strategic and operational decisions".
Breakpoints as a result of growth
1. Accountability and oversight: Trusts need monitoring systems to continue oversight as the chief executive is no longer able to line manage all the schools.
2. Governance: The skills, expertise and membership of the board must evolve to keep pace with the scale, demands and challenges of the trust.
3. Alignment: Chief executives must decide if new schools which join the trust should adopt a trust-wide approach or retain autonomy. This includes 'outstanding' schools.
4. Communications: When the trust is too large to meet as a single group, new approaches must be identified to keep staff informed and feeling a part of the chain.
5. Role of the CEO: The chief executive must move from being executive head of all schools to adopting a more strategic and outward-facing CEO role, and appoint another leader to oversee school performance.
Break points linked to geography
6. Curriculum: Trusts that want to retain a curriculum that works in their local context must adapt as they move into different areas.
7. Central operations: As the trust expands, centralised back office functions may need to be regionalised.
8. Collaboration: As trusts move to new areas, initial face-to-face collaboration structures will need to adopt technology, change frequency or evolve.
Performance-related break points
9. School performance: Trusts may give more autonomy to high-performing schools to allow them to innovate, or take a more directive approach with under-performing schools.