Just three of the 11 academies splitting £2.4 million government funding in a curriculum programme pilot have ruled out selling their resources once the pilot is finished.
The 11 knowledge-rich academies were chosen to find the best ways to improve results and reduce teacher workload.
Each school already had curriculum programmes prepared in their chosen subjects, containing resources that included printed textbooks and lesson plans, and received a maximum of £150,000 each to pilot one programme and up to £100,000 for each additional programme.
A Q&A session with civil servants in August, first revealed by Education Uncovered, said the funding was available "to share, test and refine their complete curriculum programmes".
Asked if lead schools could charge for their curricula once the pilot ended in July, the response said the Department for Education "will encourage schools to share their programmes with others. It is the responsibility of the school that they have all of the required intellectual copyrights in place".
Schools Week contacted all 11 schools to ask if they would sell their curricula. Of the ten that responded, just three ruled out charging other schools in the future.
Sam Twiselton, director of the Sheffield Institute of Education, said selling programmes developed with government funding would need to be "seriously looked at to see if it's fair".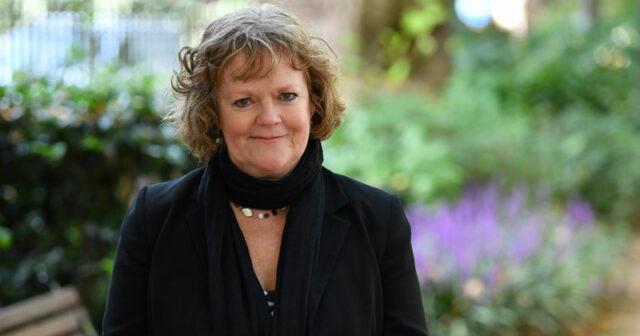 "If public money has been spent to help to develop materials, then it seems odd that the taxpaying public and the schools their children are in aren't benefiting from them without taking more money out of the system," she said.
She added the "intent" behind the programme was good, but individual schools must consider how any curriculum could be adapted.
Stephen Tierney, the chair of the Headteachers' Roundtable, said it was not "acceptable" for curricula developed with public funds to be sold on for profit.
"This is a lot of money for refining. They're not just tinkering. This is a significant amount of money that will help them write curricula and as such it should be available free."
A spokesperson for Reach Academy Feltham said it had worked on its key stage 2 geography and history and key stage 3 geography curricula "for years" and would create a subscription model in the summer, charging £600 a year for two programmes in primary schools and £300 for secondary schools.
"We are committed to sharing our resources in a sustainable way that allows us to further develop materials and is, at the same time, affordable for schools," he said.
A spokesperson for St Martin's Catholic Academy in Warwickshire, part of the St Thomas Aquinas Catholic Multi Academy Trust, said that before the pilot it had set up the Midland Knowledge Schools Hub to help local schools to share expertise and resources. The funding had allowed it to finance "what we were previously doing free, and on a larger scale".
He said the school had not decided what would happen beyond the end of the pilot.
Spokespeople for Oasis Academy South Bank, Ark St Alban's Academy, West London Free School and Sacred Heart Catholic High School in Newcastle said they were waiting for the pilot to end before deciding on any future charges. Kendrick School in Reading refused to comment.
However, Trinity Academy Halifax, The Cherwell School in Oxford and Thornden School in Hampshire said they would be "happy" to share their curricula at the end of the pilot at no cost to other schools.
Mary Bousted, the joint general secretary of the National Education Union, said the pilot was leading to "the provision of publicly funded curriculum development work through privately controlled groups.
"We need a model of curriculum development that is based on research and wide and inclusive dialogue. This isn't it," she said.
But Tom Sherrington, a former headteacher and education consultant, said the sector should be "celebrating the fact we have non-commercial teachers who are being empowered to design resources to share", and it was "actually not a bad response" to not having enough specialist teachers in every school.
The Department for Education said the money was to fund "testing and refining" of curriculum programmes. After the pilot, schools "own the intellectual property rights to it will be free to share it in the best way for them".