Councils should not refund parents fined for taking their children out of school, the schools minister has said, after a surge in requests following a landmark court case.
Nick Gibb has written to local authorities to say that the government expects refund requests, made after a High Court ruling in favour of a father who took his daughter out of school to go to Florida, to be refused.
Ministers are currently considering how they can strengthen rules which prevent children from being taken out of school in anything other than "exceptional circumstances" after judges upheld a ruling that Jon Platt did not have to pay a fine imposed by Isle of Wight Council.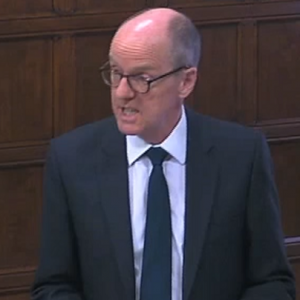 The number of fines issued for unauthorised school absence has rocketed in recent years, from 32,641 in 2010/11 to 151,125 in 2014/15, but the proportion of fines leading to prosecutions dropped in the same period, from 17 per cent to about 10 per cent.
Platt's case, which was won partly on the basis that his daughter's absence did not contravene the legal requirement on parents to ensure their children attend school "regularly", attracted widespread media coverage, and has allegedly prompted some councils to impose a moratorium on new fines.
Responding to a debate in parliament provoked by a petition signed by almost 200,000 people and which called for a return to pre-2013 rules giving headteachers discretionary power to grant up to 10 days of term-time absence for each pupil, Gibb said school leaders already had enough discretion, and announced the government would support Isle of Wight Council's upcoming Supreme Court appeal to overturn the Platt judgment.
"Headteachers are responsible for deciding whether there are exceptional circumstances that merit granting a pupil leave of absence," said Gibb, who said his letter to councils had sought to reassure them that the outcome of the case did not require them to refund penalties already paid by parents.
"The Department for Education expects applications for such refunds to be refused," he said.
Several backbench MPs, many from Gibb's own party and representing rural and coastal constituencies that rely heavily on the tourism industry, called for an end to "confusion" caused by the Isle of Wight ruling.
They told the minister that the old rules, scrapped by then education secretary Michael Gove in 2013, were "rooted in common sense", and criticised a "Big Brother blanket ban" on family holidays in term-time.
Steve Double, the MP for St Austell and Newquay, said he welcomed a decision by Devon County Council to suspend its issuing of penalty notices and adjourning upcoming prosecutions, and reports that Cornwall Council had been "accused of going soft on fining parents".
"I believe that the policy devalues the place of the family," said Double. "The government do not know what is best for my or anyone else's children."
But Gibb stood firm, and found an unlikely ally on the issue in new shadow education secretary Angela Rayner, who said Labour supported the government's attitude to school attendance.
"The government's commitment to reduce overall school absence is part of our ambition to create a world-class education system. That cannot be achieved if children's education is disrupted due to preventable absences."
Save