The education select committee has quizzed senior civil servants as part of their latest hearing into academy finances. Schools Week has rounded up the key findings.
1. More than one in three academy trusts have declared related-party transactions

Education Funding Agency boss Peter Lauener said that last year 1,055 of the 2,905 academy trusts submitting accounts had related-party transactions.
He said 74 of these (7 per cent) warranted further scrutiny by the government, with 24 trusts found to have broken rules when dishing out cash to related parties.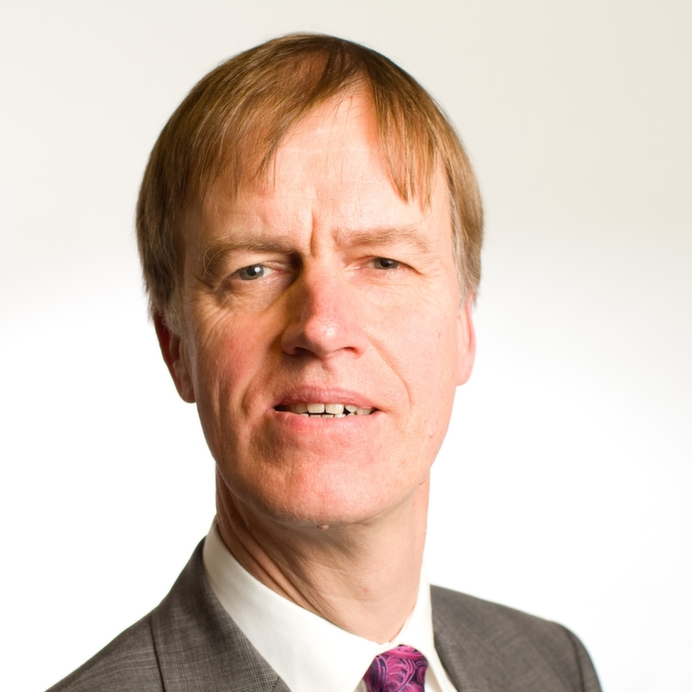 He also said that last year there were 50 individual related-party transactions of more than £250,000 – amounting to around £13 million in total.
It follows regular media coverage of such payments, most recently the Wakefield City Academies Trust which paid nearly £450,000 to companies belonging to its interim chief executive and his daughter.
Stephen Timms (pictured right), Labour MP for East Ham, asked whether trusts should be outlawed from such related transactions.
But Lauener said: "The more responsible the role an individual has – the more important it is they can be completely satisfied all their transactions are not just in line with the financial handbook but also in the spirit of these rules."
He said most transactions were sound and had followed the right procedures.
2. Bright Tribe investigation to be published shortly, but trust already being given new schools
Timms also pressed Lauener on the publication of an investigation into the Bright Tribe academy trust – which Schools Week has previously revealed was being "hidden" by the government.
The trust was the subject of an Education Funding Agency (EFA) review in September over payments it made to companies connected to its founder, venture capitalist Michael Dwan, which the government said were "not properly disclosed".
Lauener said the EFA conducted a "regular business multi-academy trust review", which aren't regularly published.
But he said because of the extensive public interest – and media coverage – the report will be published in the coming weeks.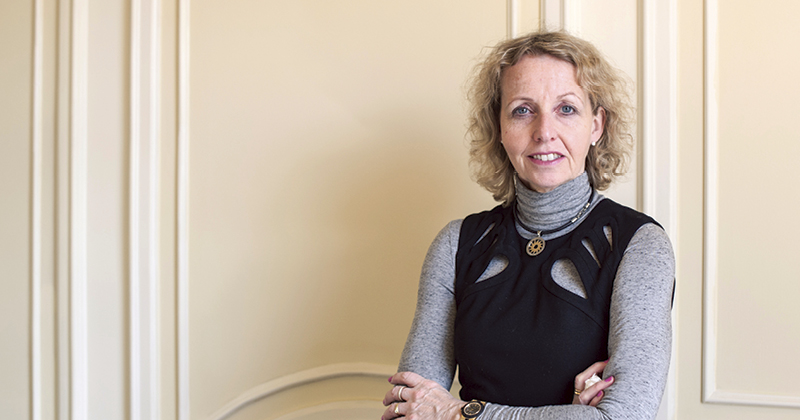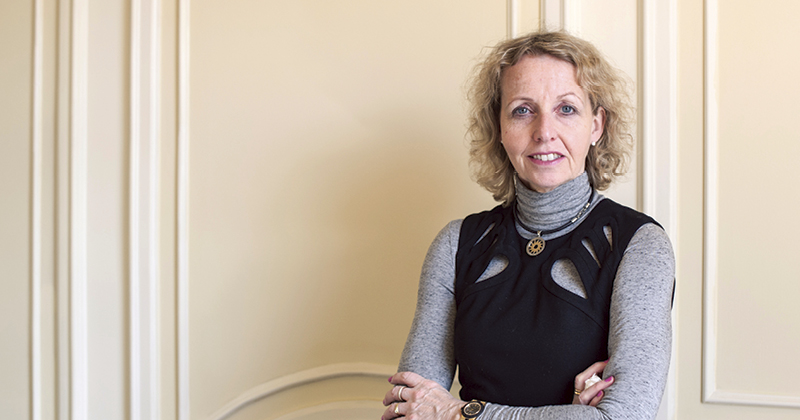 However Timms, in light of the review, asked why the trust has been "asked to take on three additional schools" in the past few weeks.
But Lauener said:"We feel we've had a very good response to the concerns we've raised. We didn't get any defensiveness [from the trust]."
He said the procurement practices are being changed, and the EFA will "be going back to check they are in better order".
The trust, when approached by Schools Week today, said it can not comment on the unpublished report.
3. Lauener: 'We can't be more transparent over academies'
EFA boss Peter Lauener batted away criticism of academy financial mismanagement, claiming the academy system is more rigorous, transparent and consistent than its local authority couterpart.
He highlighted that audited accounts for every trust are published on websites and said the government routinely publishes financial notices to improve (of which there have been 50 overall, with 39 still in place).
He also said the government publishes investigations, and financial management and governance reviews.
Lauener: I don't think we can do more on transparency. Points to publishing loads of notices to improve and investigations #edselctte

— Schools Week LIVE (@SchoolsWeekLive) October 25, 2016
But he did say the department was "learning all the time" and tightening the system, without making it "too bureaucratic".
4. Ministers aren't interested in overseeing soaring pay of academy trust bosses
Ian Mearns (pictured right), Labour MP for Gateshead, asked whether ministerial approval for high payments to academy trustees, and also the pay of chief executives, would be considered.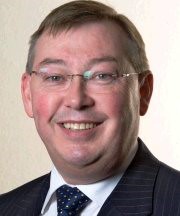 Schools Week has previously revealed how salaries for some chief executives has soared, despite a 1 per cent cap on pay increases for teachers. Sir Dan Moynihan, head of the Harris Federation, is paid £395,000 a year.
But Jonathan Slater, permanent secretary at the Department for Education, said minsters don't intend to set the rate of pay.
"Ministers don't see it as their role to approve rates of pay. They do expect value for money to be achieved and if we were to see evidence of poor value for money decisions, in respect of how a school was spending resources, that would be a reason for the EFA to challenge and intervene."
5. EFA told to intervene quicker in troublesome trusts or face more "turbulence in system"
Sir Amyas Morse, comptroller and auditor general at public spending watchdog the National Audit Office, said a faster reaction is needed where "things are going wrong", or said the department should look again at how it intervenes in problematic cases.
"If you want to have a system which is relatively unregulated, relatively free of regulation, I think it's reasonable to say it will be more turbulent than having a system of council-run schools.
"Intentionally the intervention route is slower and requires some provocation to bring it on. It goes with the nature of the system.
"But you have to determine what sort of oversight works with that – it's a lot of trial and error involved."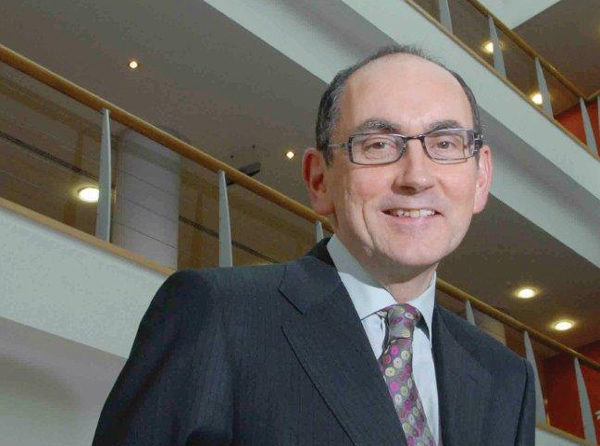 Peter Lauener (pictured left), EFA chief executive, later said he's "not happy" with the length it has taken for the government to intervene in some cases – higlihting the Durand Academy Trust.
The high-profile case – where the trust has been informed it will have its government funding axed – was mentioned various times throughout the hearing.
But Lauener said the delay is purely down to the "failure" by the trust to "produce adequate responses" to various government warnings.
"It's a very challenging case. I'm not happy with the length of time it has taken – I make no criticism of my staff.
"It has been difficult to produce rapid conclusion. But there is a lot of material in the public domain."
Lauener said the speed of intervention is continually under review.
6. Department getting to grips with its accounting problems

Morse told the committee that the department was working hard on sorting out its accounting problems (explained in more detail here and here).
It mostly relates to the department having to combine accounts of more than 2,500 academy trusts, which have different accounting periods to the DfE.
Lauener, during the hearing, described it as the "biggest consolidation in the Western world", but Morse said the DfE was "working well" on addressing the issues.
Another problem relates to identifying which academy land and buildings the DfE actually owns (it currently doesn't have much of an idea).
Slater said the DfE is sampling 50 schools to investigate some of the issues and get an idea of how much it would cost to roll this inspection out nationally. But he admitted: "It's been a very hard task to pick out which land and buildings should be recognised."
7. But it's not only their annual accounts the DfE can't submit on time …
As previously reported by Schools Week, the government has also been dragging its feet on publishing this year's annual academies report.
This was brought up today by committee chair Neil Carmichael, Conservative MP for Stroud.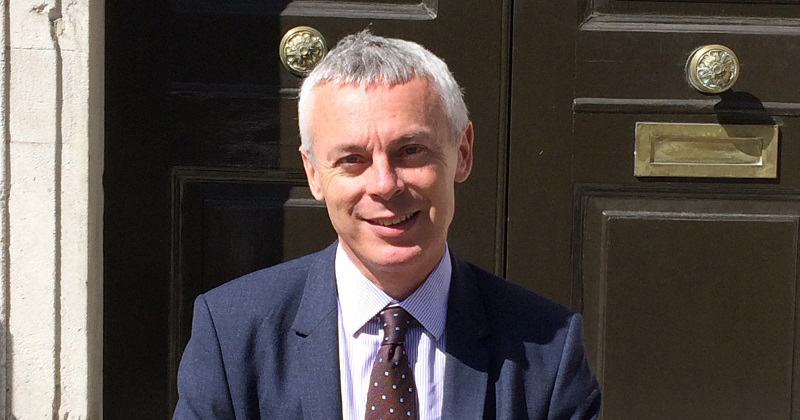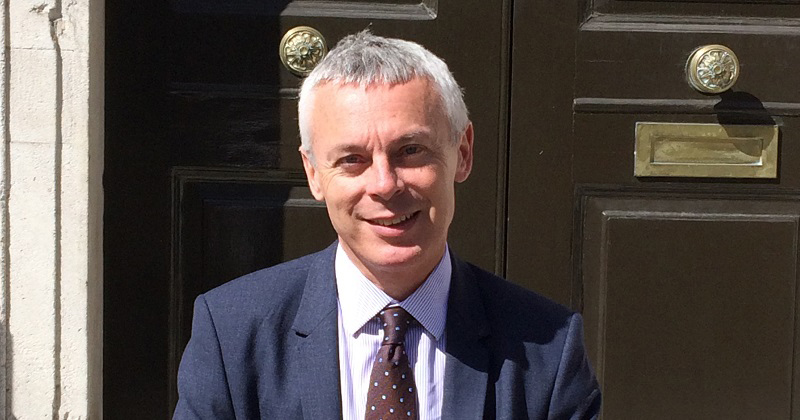 Jonathan Slater (pictured right), permanent secretary at the Department for Education, said the document will be "published shortly", and said the delay has been caused by the department "tackling a range of issues", which meant it has "taken abit longer to get [the report] out into the public domain than we had originally envisaged".
Slater, appearing at his first education committee, was also scolded by Carmichael for providing the committee with requested material just two working days before the session.
Carmichael, in a press release after the hearing today, said the delay in sending over a "dry run" of its new sector annual report and accounts was "unacceptable", and meant the committee couldn't properly scrutinise government plans, adding: "When the information was finally forthcoming, it was enigmatic and incomplete."
8. ALL-MALE PANEL ALERT!
There was an unhappy response on Twitter after Schools Week editor Laura McInerney pointed out today's education committee was all-male.
Today's #edselctte.
Notice anything? pic.twitter.com/3QWE9kPrKD

— Laura McInerney (@miss_mcinerney) October 25, 2016
The four witnesses called to give evidence were also all men.
There are actually six women MPs who sit on the education committee (compared to five men). A spokesperson for the committee highlighted this fact, when approached by Schools Week, but said the women MPs were all unable to attend the hearing.
AMENDED: The headline for point 1 was amended to ensure accuracy by removing the word contracts, as not all related-party transactions include contracts