Record numbers of pupils are studying A-level politics, a trend put down to a surge in political engagement among young people.
Interest in history appears to be falling, however, with the subject's numbers slumping by eight per cent, to the lowest proportion of pupils taking it since 2013.
More than 16,000 pupils studied politics this year, up from 14,123 last year, despite an overall decrease in the number of A-level students.
Sharon Hague, senior vice-president at exam board Pearson, speculated that the increase linked to young people's increasing interest "in the world around them".
Young people are seizing the opportunity to study politics academically
"We are in some fascinating times, so I think that's quite a positive thing," she said. "Young people are not only interested but perhaps making sure that they are informed about politics and what's going on."
The rise in political interest among young people follows increased turnout in this year's general election.
According to YouGov, 59 per cent of 18- to 24-year-olds voted in June's snap election, up from 43 per cent in 2015. Among 18- to 19-year-olds, first-time voters, the turnout was 57 per cent.
Geoff Barton, the general secretary of the Association of School and College Leaders, said his experiences as a headteacher led him to believe "there has been a real increase in political engagement among young people".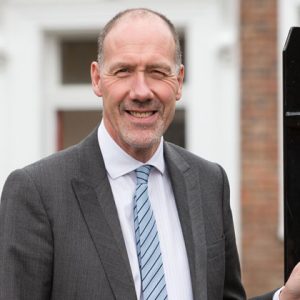 "We have seen this nationally, in terms of the interest in Corbyn, Labour politics, and politics in general," he said. "But I think the fact that young people are seizing the opportunity to study it academically is testament to how interested in and engaged with politics this generation is."
It isn't just current affairs having an effect, however. This year, for the first time in nearly two decades, history A-level was examined in one go at the end of the two-year period of study, but the politics course was examined gradually across the duration of the course. Some experts have suggested that pupils' preference for the latter system could be another reason for the sudden popularity of politics.
But Barton suggested the shift may also relate to reduced subject choice for pupils: most sixth forms now only allow three.
"In the past, when you would choose four AS-levels, you had a bit more room to manoeuvre," he pointed out. "It might be that schools are encouraging pupils to choose between subjects like history and politics."
He dismissed, however, the notion that pupils were "getting bored with history".
Since 2010, schools have been encouraged to prioritise academic subjects like history through changes to the performance league tables, including a focus on the so-called "facilitating subjects" which reflect those in the English Baccalaureate (maths, English, sciences, languages, history and geography).
Nick Gibb, the schools minister, today hailed an increase in the number of pupils taking these subjects, claiming it means "even more young people will have access to all the opportunities higher education provides".
A closer look at the data reveals the increase is largely down to an uplift in the number of pupils taking maths.
Save
Save
Save
Save
Save