Eleven schools across England will split a pot of more than £2 million to become new research hubs, Justine Greening has announced.
The education secretary has revealed the names of these 11 new research schools, which will each receive £200,000 to become "focal points of evidence-based practice" in their regions over the next three years.
The hubs will be based at schools in the government's "opportunity areas", regions identified as having low levels of social mobility which are due to receive investment in school improvement, teacher support and other schemes in the coming years.
This means there are now 22 schools designated as research hubs across England. The first five were unveiled last October, while a further six schools were allocated funding in April this year.
Helping the profession be the best it can be will help tackle social mobility
The schools will be expected to build networks between large numbers of schools and develop a programme of support, including events to encourage more teachers to use research evidence to improve what they do in the classroom.
Greening said the new research schools would "accelerate the work that is already underway" in the government's 12 designated opportunity areas and believes that gathering evidence on what works in the classroom and sharing best practice will help "level up" opportunities for pupils.
"Teachers are key to making sure that young people can reach their potential, regardless of where they start in life," she said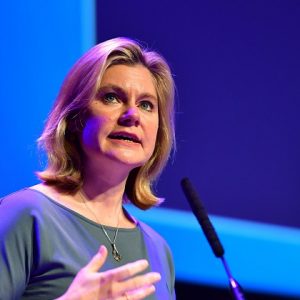 Greening has also announced that Sir Kevan Collins (pictured above), the chief executive of the Education Endowment Foundation, has been appointed as "evidence champion" for the 12 opportunity areas.
He will support the regions to "better use evidence to improve outcomes and social mobility prospects for young people, particularly those from disadvantaged homes", and said that reaching social mobility cold spots is "one of the biggest challenges we face in our drive to improve social mobility".
"Evidence of 'what works' is one of our most useful tools to do this," he continued. "I'm looking forward to getting started as evidence champion and bringing this to bear in these areas that need it most. By working with local partners, schools and organisations, we have the potential to really make a difference."
Collins added that the new research schools will be "crucial" and will help to "break down barriers so that research doesn't stay in the pages of academic journals but has a real impact on classroom practice".
"Putting teachers in the driving seat can make all the difference."
The 11 new research schools
Hastings Research School at Ark Blacklands Primary Academy
Stoke-on-Trent Research School by The Keele and North Staffordshire Alliance
Norwich Research School at Notre Dame High School
Oldham Research School by The Greetland Academy
Blackpool Research School at St Mary's Catholic Academy
Doncaster Research School by Partners in Learning
Scarborough Research School by Esk Valley Alliance
Derby Research School at Wyndham Primary
West Somerset Research School at The Blue School, Wells
Bradford Research School at Dixons Academies
East Cambridgeshire and Fenlands Research School at Littleport CP School
The 11 existing research schools
Aspirer Research School, based at Ash Grove Academy, Macclesfield
Durrington Research School, Worthing
Huntington Research School, York
Kingsbridge Research School, Devon
Kyra Research School, based at Mount Street Academy, Lincoln
Meols Cop Research School, Southport
Rosendale Research School, West Dulwich, London
Samuel Ward Research School, Suffolk
Sandringham Research School, St Albans
Shireland Research School, Sandwell
Shotton Hall Research School, Peterlee