School leaders have welcomed the government's plan to make vaccines available to 16- and 17-year-olds across England within "a short number of weeks".
The rollout has now been approved for over-16s by the government's joint committee on vaccination and immunisation (JCVI), but it stopped short of recommending jabs for younger children.
Professor Wei Shen Lim, Covid chair for the JCVI, said at a briefing event today that first dose vaccinations should be "offered now" to 16- and 17-year-olds who are otherwise healthy.  Children and young people aged over 12 with underlying health conditions are already able to be vaccinated.
Health and social care secretary Sajid Javid said he had therefore asked the NHS to "prepare to vaccinate those eligible as soon as possible."
Javid told reporters it would be rolled out through GPs, hospital hubs and "the already existing schools vaccination programme, which I think will help to bolster this". 
The school influenza vaccine programme has already been expanded this year to cover more age groups, but it is not due to be offered to over-16s, however. Pupils from Year 7 to 11 are currently due to have flu jabs by February 2022, according to Public Health England plans published last month.
But the JCVI has recommended that excess flu jabs are used for older teenagers at school first.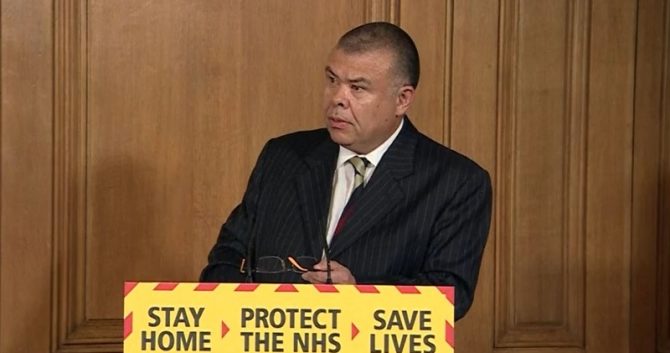 Professor Jonathan Van-Tam, deputy chief medical officer for England, said the Covid vaccine rollout's launch for over-16s "isn't going to be tomorrow" or early next week. He suggested the NHS had been preparing already, adding: "I'm expecting this programme will start within a very short number of weeks."
Geoff Barton, general secretary of school leaders' union ASCL, said members would "very much welcome" the announcement. He said there was a "real risk of yet more disruption" from Covid cases, making it "vital that everything possible is done to minimise the danger of young people having to spend more time out".
Paul Whiteman, general secretary of the NAHT, agreed the government must take "every possible step" to prevent transmission with pupils due to return to school next month.
But he warned that schools "should not carry any responsibility for vaccination promotion, enforcement or policing".
The government also said in a statement the latest safety data suggests young people will have around 80 per cent protection against hospitalisation after one dose. Side effects of vaccination are "extremely rare".
Sixteen and 17-year-olds are likely to be able to give consent themselves. The gap between first and second doses for 16- and 17-year-olds is yet to be confirmed, but it is likely to be "from 12 weeks", according to the government.
Officials also said they would continue to review the data on under-16s to decide on vaccinating younger age groups, but pointed out those aged 12 and above with underlying conditions were already eligible.
Lim said this meant the "vast majority" were already protected, as most who become seriously unwell are those who are already vulnerable.
"There is nothing ruled out and and nothing ruled in at this stage," added Van Tam.
Dr June Raine of the Medicines and Healthcare products Regulatory Agency (MHRA), also at the briefing, highlighted that evidence so far showed the Pfizer and BioNTech vaccines to be effective and safe among 12- to 15-year-olds.
Barton urged the government to keep reviewing the potential for routine vaccination for 12- to 15-year-olds, and invest immediately in high-quality ventilation and more support for the government's proposed asymptomatic testing in secondaries and colleges.