The government stands accused of offering schools a "sticking plaster" by "robbing Peter to pay Paul" after it announced an extra £1.3 billion in revenue funding for schools, paid for using savings from existing budgets.
Justine Greening's announcement has prompted disappointment and frustration in some quarters after it was found to include no new money for the Department for Education.
Instead, officials will take money from a healthy pupils scheme, the free schools programme and certain other parts of the DfE's budget to fund the hike in school revenue funding.
Critics have also pointed out that inflation and other factors mean that schools still face real-terms cuts to their budgets going forward, while members of Greening's own party have voiced fears about the future.
It comes as the Institute for Fiscal Studies warned that schools will still have faced real-terms cuts of 4.6 per cent between 2015 and 2019, despite the additional revenue funding.
Schools are still facing cuts to their budgets
Angela Rayner, the shadow education secretary, described the announcement as "nothing more than a sticking plaster", and said per-pupil funding "will still fall over the course of this parliament".
She also accused the government of being "in full retreat from their own manifesto" as she demanded an update on the Conservatives' manifesto pledge to increase the overall school budget by £4 billion by 2022.
Layla Moran, the Liberal Democrats' education spokesperson and a former teacher, dubbed the announcement "a desperate attempt to pull the wool over people's eyes".
"Instead of providing the £4 billion of extra funding promised in their manifesto, the Conservatives are recycling cash from the education budget," she said. "It is robbing Peter to pay Paul.
"Schools are still facing cuts to their budgets once inflation and increasing class sizes are taken into account."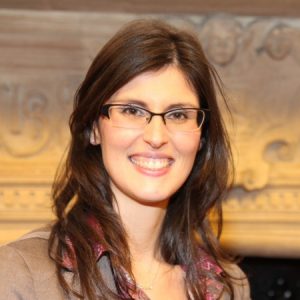 Liam Collins, headteacher of Uplands Community College in East Sussex, tweeted that a 0.5 per cent increase in per-pupil funding represented a £21,000 increase in funding for his school, "not exactly the £460,000 I need in two years".
Geoff Barton, the general secretary of the Association of School and College Leaders, welcomed the additional funding and the government's continued commitment to the funding formula, but raised concerns about where the money is coming from.
"We are concerned that this is money saved from elsewhere in education budget and not 'new' money from the Treasury and we will be examining the implications," he said.
Local politicians have also voiced concerns about the government's long-term spending plans.
Ian Hudspeth, the Conservative leader of Oxfordshire County Council, said the announcement was "positive in the short term", but said that in the longer term it "must deliver for counties, who have been grossly underfunded for years".
"It is imperative that government does not simply provide an uplift in basic per-pupil funding, as this would not address these historic inequities that have built up," he said.
"Instead, it should seek to implement a baseline of funding that will allow each school to be sustainable in the long-term."
Greening also provoked a backlash from union officials with her remarks about the schoolcuts.org.uk website, which calculates the impact of real-terms cuts on schools using the government's own data.
The education secretary said the website, which was used extensively by school funding campaigners and opposition candidates during the election campaign, had been "worrying parents", and questioned whether it would be updated to reflect her announcement.
But Andrew Baisley, the NUT statistician who designed the website, tweeted that there was "nothing to update", adding: "This announcement is in line with Tory manifesto that meant billions in cuts."
Greening claimed that the funding announcements made today "will mean an increase in the basic amount that every pupil will get, protected funding for those with high needs and will ensure every local authority is in a position to give schools a cash increase through the new formula".
"This means that, with teachers and schools across the country, we can continue to raise standards and give every child the best possible education, and the best opportunities for the future," she said.