Schoolchildren from across Yorkshire are featured in a new exhibition involving leading fashion designers, artists and photographers.
More than 120 students from Wakefield College, Hemsworth Arts and Community Academy and Cundall Manor in York were photographed by Jamie Hawkesworth, who has worked with brands including Alexander McQueen, Miu Miu and Tiffany.
The photos will appear at The Hepworth Wakefield art gallery, alongside more than 100 objects from the world of art, fashion, ceramics and design.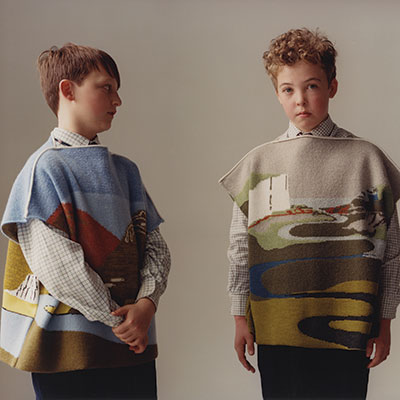 A selection of the images of pupils wearing fashion pieces from designers such as Vivienne Westwood will also appear in a £30 catalogue that accompanies the event.
The Disobedient Bodies: JW Anderson curates The Hepworth Wakefield exhibition, which explores the human form through art and fashion, has already received rave review, with Vogue calling it an "elegant, exciting project", and Vanity Fair saying "there's no excuse to miss it".
Staff, pupils and parents from the three schools attended a preview of the exhibition on March 17, the day before the official opening.
Sixty of the pupils photographed were from the independent Cundall Manor. The shoot's co-ordinator spotted them while they were on an educational tour of the gallery and approached the school's head of art, Sarah Pearson.
"To be asked to be involved in such a wonderful project is a great privilege," she said. "Our pupils certainly enjoyed the experience of working with Jamie and we are all really excited to see how the photographs have turned out."
The event will run until June 18.
Images: Photos that will appear in the exhibition