Three stars from the wrestling ring formed an unlikely alliance with a Tory politician last week.
But it was all in a good cause. Kofi Kingston, Paige and Big E from World Wrestling Entertainment (WWE) joined children and families minister Edward Timpson for a special assembly on bullying at the Ark Globe Academy, south London.
Mr Timpson spoke with more than 100 children about bullying and what could be done to address it, while the wrestlers told students "don't be a bully, be a star".
WWE launched its anti-bullying campaign STAR (show tolerance and respect) in April 2011 and regularly hosts similar assemblies in the US.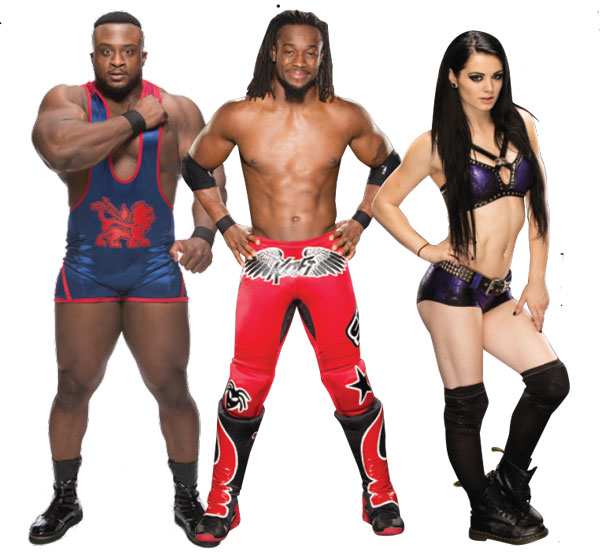 The assembly in London, organised ahead of anti-bullying week, focused on children with special educational needs and disabilities.
"The message is the same if you're from Westminster or the WWE – no child should ever suffer from bullying," Mr Timpson said.
"The fact that children with special educational needs and disabilities (SEND) are twice as likely to be bullied is, quite frankly, shocking and something I want to see wiped out for good.
"We've introduced new guidance to ensure schools do all they can to make sure their needs are met. Every school has to be able to show how they prevent bullying and this should now include children with SEND."
Sam Colburn, headteacher of Ark Globe Primary School, said: "It's incredibly important that pupils can learn in a supportive, caring and safe school.
"It's always valuable for pupils to learn from positive role models. So welcoming the performers from WWE helps them to understand that through hard work and positive behaviour you can achieve your dreams – and possibly even worldwide fame."
Stricter school behaviour policies have increased support for children who are bullied and teachers also have more power, including stronger powers to tackle cyber-bullying (via text message or the internet).
Anti-Bullying Week, organised by the Anti-Bullying Alliance (ABA), takes place between November 17 and 21.
ABA national co-ordinator Lauren Seagar-Smith said: "Ultimately, bullying is a behaviour choice, one that parents, carers, teachers and the community must work together to change at grass-roots level.
"We must educate the school and wider community that bullying in any form is wrong, and that any environment that encourages bullying, or shows indifference to prejudice and discrimination, is unacceptable.
"Now is the time for children and young people to take the lead on changing behaviour and to stop bullying for all."
Main pic: Ark Globe Primary pupil David Komolafe, Year 4 meets Children and Families Minister Edward Timpson (centre) and WWE superstars Big E (left), Paige and Kofi Kingston (right)