School leaders in lockdown areas say their pupils should not be penalised in exams, with year 10s at one Liverpool school already spending four weeks of this term self-isolating at home.
Department for Education statistics show about 89 per cent of pupils in state-funded schools across England attended last week.
However, levels differ greatly for those regions worst hit by Covid-19. Of the 11 local authorities with secondary attendance at 75 per cent or lower, five are in tier 3, four are in tier 2 (with talks of upgrading imminent) and two are in tier 1.
The attendance figures only came to light after a parliamentary question from MP Margaret Greenwood. Liverpool, Calderdale and Knowsley, all of which are in the 'very high' tier reported attendance rates of 67, 64 and 61 per cent respectively. While Kingston upon Thames, which recorded 68 per cent, is currently in tier 2.
School leaders in such areas fear their pupils will now be disadvantaged in next summer's exams. They say constant Covid disruptions have created a more "diminished" learning experience in their schools compared with less affected areas.
Jamie Jardine, the executive principal at The Prescot School in Liverpool, said 69 per cent of his 847 pupils had missed school in the first seven weeks of term.
The school, which is part of The Heath Family Trust, has twice had to send its year 10 bubble home to self-isolate, leaving the pupils to learn remotely for four of the seven weeks of term.
One year 10 pupil has spent 24 of the possible 34 school days self-isolating because of his year group isolation and contact with family members who could have the virus.
Fifteen pupils have missed school at least three times, with the length of absence dependent on the availability of testing.
Earlier this month the government announced that most GCSEs and A-levels would be pushed back three weeks next year to give pupils more time to prepare.
"They're trying to level a playing field that can't be levelled because in our community we are living under Covid every single day," Jardine said.
The extension did "absolutely nothing" to help his pupils.
He also highlighted the "massive social impact" of Covid in tier 3. A significant number of his staff and pupils had family members who were either seriously ill or who had died.
Nick Gibb, the schools minister, said on Tuesday that the issue that "really worries" him was the "unevenness" in the experience of students who had missed education after schools reopened fully in September.
While Gibb said the government was working with Ofqual and exam boards, it was "not an easy issue to address. It is something that worries me a lot".
Mike Kilbride, the chief executive of the BePART Educational Trust and principal of Birkenhead Sixth Form College,said that the "consistent interruption" his pupils faced could place them at a disadvantage.
He said that while he was proud of his remote-learning offer, it was about 90 per cent of the quality of the teaching in normal circumstances. "That experience has been diminished and in the highly competitive nature of exams that could be the difference.
"Teaching isn't about delivering information, it's about looking into the eyes of every student in your classroom and seeing the extent to which they are understanding what you are saying to them and adjusting what you do."
He said the summer exams should "have some degree of optionality". If nothing was done, pupils would not get the "high grades they deserve".
Latest statistics from the DfE show that about half of all state-funded secondary schools have pupils self-isolating because of a potential contact with a case of coronavirus inside school.
Four to five per cent of pupils, about 409,000, did not attend school for Covid-related reasons last week – with 0.1 per cent having a confirmed case.
DfE stats only tell part of the story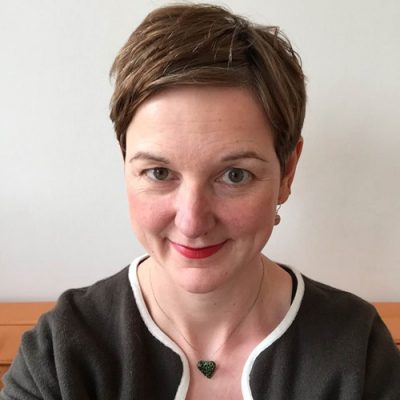 While the government's latest attendance statistics provide the most comprehensive guide to school disruption yet, they still fail to show the whole picture.
The data does not reveal the percentage of schools reporting pupils staying at home because of potential Covid contact outside the classroom, despite collecting the relevant data.
The estimated four to five per cent in state-funded schools who did not attend included pupils who said they had had potential Covid contact outside school.
However, the 21 per cent of all state-funded schools with pupils isolating only refer to those with a "potential contact with a case of coronavirus inside the school".
The DfE's daily attendance survey asks schools to input pupils remaining at home because of potential contact outside the setting, but these have not been included within its statistics.
Julie McCulloch, the director of policy at the Association of School and College Leaders (ASCL), said it would "encourage the DfE" to clarify why this had happened. "It is important to have a complete picture of the disruption experienced by schools."
The department said it continually reviewed the data it published alongside the quality of the data it collected.