Author and former children's laureate Michael Morpurgo says schools should allow 30 minutes of story time every day to boost children's enjoyment of reading.
In the inaugural annual lecture hosted by the charity BookTrust, the author of War Horse and Kensuke's Kingdom claimed that a focus on testing had killed the pleasure children got from books.
He said that teachers no longer allowed their pupils to enjoy a story, instead forcing analysis and critical thinking of every page.
Research by the BookTrust suggests that by the time children reach school, their enjoyment of reading lessens and, by the age of 10, reading as a pastime is overtaken in popularity by social media and screen time.
Morpurgo argued that the teaching of reading in schools can take the wonder out of stories and turn them into a subject for comprehension, handwriting and grammar tests in which at least as many children fail as succeed, leading many to give up.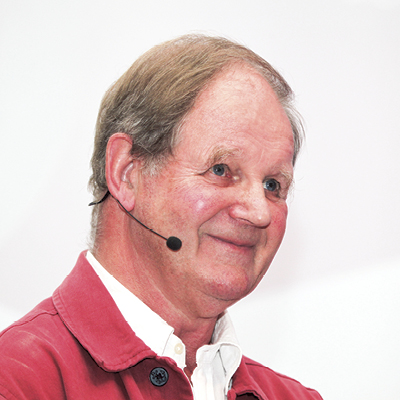 Morpurgo said that "to give up on books is to give up on education, and if you give up on education, then you can so easily give up on hope".
To combat this, he said primary schools should have 30 minutes of story time at the end of the day, without any focus on an upcoming test.
He read an extract of one of his own stories to the audience – allowing them to relive the feeling of being read a bedtime story.
"Let children go home dreaming of the story, reliving it, wondering. All that matters at that early age is that they learn to love it, that they want to listen to more stories. All the rest will come later, the literacy side of things, once that seed is sown."
Morpurgo has gained numerous literary accolades throughout his career, with five of his books made into films, and two others – My Friend Walter and Out of the Ashes adapted for television.
Picture: Morpurgo speaking at the inaugural BookTrust lecture (photo credit: Joanne O'Brien)