The government will offer a spring booster dose of the Covid vaccine to all over-12s who are immunosuppressed, Sajid Javid has confirmed.
The health secretary said he had accepted the advice of the Joint Committee on Vaccination and Immunisation to offer a booster to certain vulnerable people who are coming up to the six-month anniversary of their last dose.
The JCVI has also told ministers a further booster in the autumn is "likely to be advised for people who are at higher risk of severe Covid-19".
But it is not yet clear whether the booster jabs will be offered in schools.
In the spring booster round, those aged 12 to 18 will be offered a 30mcg dose of the Pfizer-BioNTech vaccine, while over 18s will get either the Pfizer or a 50mcg dose of the Moderna jab.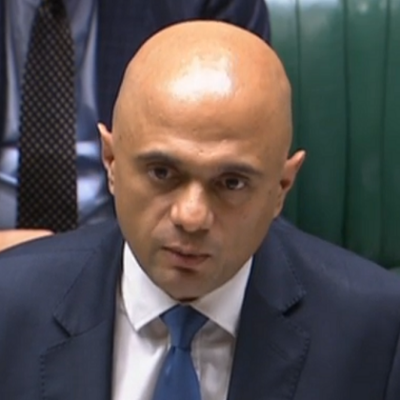 The booster is being offered because those prioritised for their jabs last year may not have had a dose since September or October, the JCVI said. Also being offered a jab are adults aged 75 and over, and residents in care homes for older adults.
Javid said he had asked the NHS to "prepare to offer those eligible a vaccine from around six months after their last dose and they will set out further details in due course".
"We know immunity to COVID-19 begins to wane over time. That's why we're offering a spring booster to those people at higher risk of serious COVID-19 to make sure they maintain a high level of protection.
"It's important that everyone gets their top-up jabs as soon as they're eligible."
The news comes after the government announced it would offer a dose of the Covid vaccine to all five to 11-year-olds from April. Children in that age group are currently only offered the jab if they are vulnerable.
It is not yet known whether the booster jabs for older pupils or first doses for younger children will be administered in schools.