Vicky Beer, regional schools commissioner for Lancashire and West Yorkshire, has made a dramatic U-turn on her decision to step down from the role to head up a new multi-academy trust.
Schools Week revealed last week that Beer had resigned to become executive leader of the Greater Manchester Learning Trust (GMLT), which runs Parrs Wood school in Manchester, in May. Beer said the offer was "too tempting to turn down".
But in a letter sent to parents of the school today, Suzannah Reeves, GMLT chair, said Beer had decided to stay on as RSC.
"She [Beer] has assured me that the decision to stay in her current role is not one she has taken lightly and that her decision is not in any way a reflection of GMLT or our school," the letter read.
"Whilst disappointed that Vicky will no longer be joining us, we respect her decision not to and are now setting our sights on recruiting a replacement executive principal for the trust."
In an email sent to colleagues about her U-turn, seen by Schools Week, Beer said that after reflecting on the "progress made across Lancashire and West Yorkshire" since she became RSC, she decided that her priority "should be to continue with this work over the coming years".
The email read: "[I want] to build upon the fantastic support I have received from MAT leaders and trustees to help shape an effective and sustainable MAT landscape across our region.
"Therefore after careful consideration I asked Sir David Carter to consider rescinding my resignation and I am delighted that he and the DfE have agreed to this.
"I want to express my gratitude to the trustees of the GMLT for their support and understanding of my decision and wish them well in the establishment of their trust."
A senior political source told Schools Week Beer's sudden change of heart calls into question how she can continue to do her job given the "flip-flop" and led to questions over the "pressure the DfE put on Beer to stay".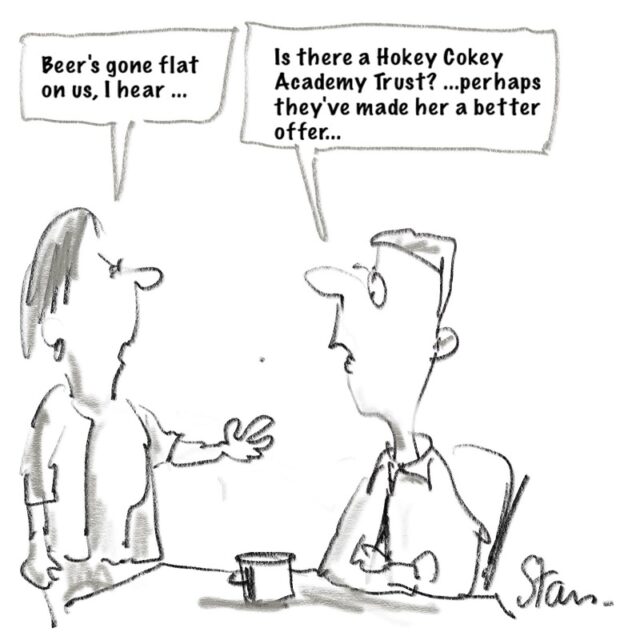 Schools Week understands Beer has not been offered extra cash to stay on in the role.
A DfE spokesperson said they are "pleased Beer is staying on as an RSC and we are looking forward to making the most of her knowledge of Lancashire and West Yorkshire".
Beer has been in her position as an RSC for less than a year and a half and was due to become the fourth RSC to resign.
At the time of her resignation Beer said she was "aware" of the potential conflicts of interest of her joining GMLT. She approved academy conversion of Parrs Wood despite vocal opposition from parents and teachers.
The RSC insisted at the time that she would work with national schools commissioner David Carter to ensure any conflicts are handled "appropriately and transparently".
Beer took over the RSC role from Paul Smith in early 2015 after he resigned to join the Future Academies trust, which was founded by schools minister Lord Nash.
Other RSC resignations include Jennifer Bexon-Smith, for the East Midlands and the Humber, who will retire in March after just over two years in the role. Pank Patel, RSC for the West Midlands, also stepped down in May 2015 to lead an academy for the Ormiston trust.