Recruitment across the 17 University Technical Colleges (UTCs) averaged around 30 per cent in 2013/14, it has been revealed.
An investigation by Schools Week's sister paper FE Week has revealed there were around 9,500 places in total available in UTCs, but fewer than 3,000 were filled [see below].
Figures obtained by FE Week under the freedom of information act revealed that all of the 17 UTCs operating in 2013/14 were undersubscribed, with five running at a capacity of less than 20 per cent.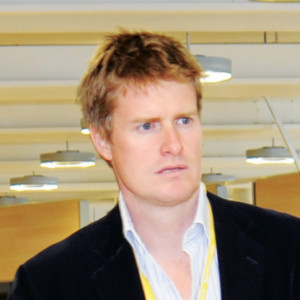 It comes after shadow Education Secretary Tristram Hunt (left) spoke of unknown costs and recent failure as reasons to be cautious over UTC growth.
A Department for Education (DfE) spokesperson said that with most UTCs having only opened last year, they were "not expected to reach their capacity for a number of years". But despite this, and despite the low enrolment numbers, he insisted the "recruitment picture is improving dramatically".
Nevertheless, the poor figures will also come as a huge blow to the Baker Dearing Educational Trust, which oversees UTCs, having seen overall enrolment in 2012/13 at 55 per cent. And Hackney UTC has already revealed it will not be reopening next September having attracted just 29 of its target of 75 pupils for 2014/15.
A spokesperson for the Baker Dearing Trust said she was "confident that as the UTCs themselves become more established… recruitment will increase."
The UTC project was launched in 2011 — two years before colleges were able to recruit full-time learners from the age of 14 — and has enjoyed cross-party support.
However, their Ofsted grades have not justified such positive backing. Of the five inspections to date, one resulted in an inadequate rating, two were deemed to require improvement, while the fourth and fifth were graded as good.
Speaking at the CBI 'Raising Ambition for all in Schools' conference last week, Mr Hunt said he was supportive in principle of the UTCs, in response to a question by Schools Week, but would not set a figure of how many more should be set up, instead referring to "organic growth" – not committing to the proposal by Andrew Adonis for 100 UTCs by 2020.
"There should be considerable growth in UTCs but I won't put a figure on it," he said.
"I want to get my hands on the Department for Education books as I think we have pretty hairy resources.
"We value UTCs [14 to 19-year-old specialist schools] and I do think there should be stronger links with universities but I think the important thing is successful qualifications and embedding the success we have, and in growing organically."
The Association of Colleges (AoC) is among the organisations which have called for a rethink on UTCs.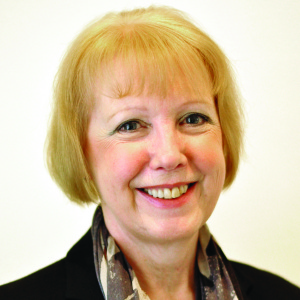 Gill Clipson (right), AoC deputy chief executive, said: "The government should assess how well the current UTCs are working before announcing the creation of even more." She added: "Some local councils have been less than enthusiastic about advertising UTCs to their local community."
Lynne Sedgmore, executive director of the 157 Group, said: "These figures would suggest most UTCs are significantly under-recruiting against targets, which considering the publicity and resources put into them is most surprising. I would be interested to know the reasons, particularly as Hackney closed due to such low numbers."
University and College Union head of FE Andrew Harden said: "Many UTCs may offer similar courses and curriculum to existing FE colleges. At a time when our colleges are facing huge budget cuts it is essential that vital funding is not diverted at the expense of institutions already providing key vocational training. Considering the considerable expense and fanfare that has surrounded UTCs it must be disappointing for all involved that take-up has not been better."
The DfE spokesperson said: "UTCs, their university partners and businesses should work together to ensure they are offering an attractive and distinct alternative to other schools."
The Baker Dearing Educational Trust spokesperson said: "The technical education pathway offered by UTCs is wholly new to the English school system and we expected it would take time for them to reach their maximum capacity.
"We are confident that as the UTCs themselves become more established, as the JCB Academy has done since it opened in 2010 [as an academy, before becoming a UTC in January last year], recruitment will increase. The majority of UTCs opened in 2013 and it is a challenge to recruit students to a new school at the non-standard age of 14, even though this is the right age."