Union leaders have welcomed Labour proposals for face-to-face careers advice for all secondary school pupils – but fired a warning shot over handing more control to Westminster.
Labour unveiled in its education manifesto today plans to provide expert advice for pupils from the age of 11. They said it would "revitalise a careers advice system on life support".
The £50m plans have been broadly supported by union leaders who have said they will help youngsters make more informed careers choices.
Brian Lightman, general secretary of the Association of School and College Leaders (ASCL), said: "School and college leaders will be pleased that Labour recognises the vital importance of ensuring that all young people, wherever they live, have access to expert careers advice in order to help them to navigate through the range of routes and opportunities which exist for them.
"Provision is currently highly variable and many young people do not currently have access to services of adequate quality."
But he said the needs of youngsters vary enormously and "cannot be met from Westminster".
"ASCL understands that it is envisaged that careers advisers will be employed centrally rather than directly through schools," he added. "We have serious misgivings about this approach.
"Funding for careers professionals should go directly to schools and colleges. There have been too many examples in the past of centrally managed, one size fits all solutions which have not made the best use of scarce resources."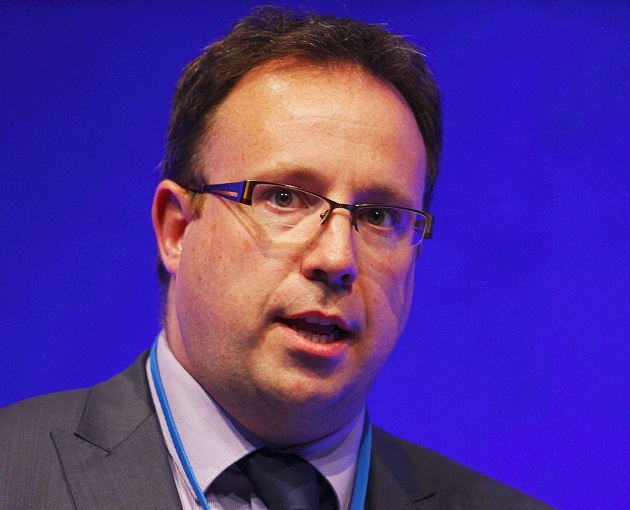 His view was echoed by Russell Hobby, general secretary of school leaders' union NAHT (right), who added: "We believe that all children should  have access to high quality careers advice… All the political parties talk about improving standards in education, but NAHT believes that the solutions to the problems in our schools will come from within the profession itself and not more political intervention."
Shadow education secretary Tristam Hunt, speaking on BBC Radio 4 this morning, said advisors would be able to get to know each pupil.
He said the programme would be funded from the £700m given to universities for their outreach programmes.
Sally Hunt, general secretary of the University of College Union (UCU), said: "We would like to see much more outreach work taking place at an earlier age, so these types of initiatives should be welcomed.
"Our own research shows that pupils are more open to the idea of university at an earlier age and universities and government should be making the most of this."
She added: "Young people should have access to high quality independent advice on their future irrespective of gender, background or the type of school they attend."
Martin Doel, chief executive of the Association of Colleges (AoC), said: "Careers guidance and advice is currently failing young people in this country and we're pleased that Labour is looking to rectify this.
"We need a system that supports young people to make informed choices and guaranteed careers advice from trained advisors would help provide this."
Adrian Prandle, director of economic strategy and negotiations at the Association of Teachers and Lecturers, added: "Labour's plans to provide independent face-to-face careers, advice and guidance to all students studying at school or college are much-needed – the current system simply is not working.
"The careers support the Coalition government so disastrously dismantled needs to be rebuilt so that we have a network of careers professionals in schools, excellent CPD provision for teachers and strong partnerships between schools, colleges, employers and other stakeholders."
The manifesto also included proposals to reintroduce compulsory work experience for 14 to 16-year-olds, restore the role of Sure Start as family hubs and build a "gold-standard vocational route" through education and into work via a technical baccalaureate.