Unions are preparing to challenge the government's 'grammar school get-out clause' over claims that it is not a correct interpretation of the law which banned the expansion of selection in England in 1998.
Mary Bousted, the general secretary of the Association of Teachers and Lecturers, told a packed fringe event at the Conservative Party conference this evening that her union was "looking at the legality" of the government's stated interpretation of the 1998 school standards and framework act.
Schools Week revealed last week that the government plans to allow multi-academy trusts to filter their brightest pupils to other sites, dodging the need for new laws to be passed in order to create grammar-style schools.
The government's green paper outlined proposals for trusts to move their brightest pupils into a single "centre of excellence" school within their trust, stating the action is already "permissible" under the current system.
I don't think the act will bear the weight of that interpretation
But ministers may now face a potential legal challenge from two teaching unions, after Bousted announced lawyers for the ATL were looking at the claim, and hinted that the National Union of Teachers may be willing to join the action, which Schools Week understands could eventually take the form of a judicial review.
"I don't think the act will bear the weight of that interpretation," Bousted said, adding that one of the things her lawyers would be looking at was "the legality around that interpretation".
"I don't think that was intended in the act which abolished any more selection and I don't think that's how it can be interpreted."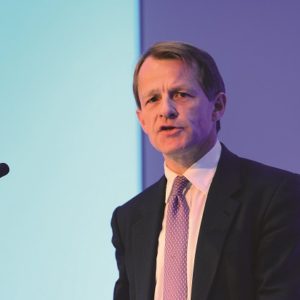 Bousted also warned the event that 11 was far too early an age to make any decision about a child's "potential or ability", and David Laws, the former schools minister who now heads up the Education Policy Institute, warned that the end of primary school was also too late to enact a "social mobility strategy".
Laws warned that grammar schools were a "very bad vehicle for social mobility in their existing guise" because they admitted very few pupils from disadvantaged backgrounds, and said recent research showed that the top-performing non-selective schools in England were doing as well as grammar schools, but delivering that attainment "on a scale which is much greater than grammar schools".
Neil Carmichael, the Conservative chair of the House of Commons education committee, appeared to recant on his earlier position on selection, having previously said he is opposed to new grammars opening in England.
He said he favoured a system with a "range of different schools" within a multi-academy trusts, with an option to "move children across as appropriate", but did not say whether he would be in favour of pupils being moved between streams at the age of 11.
"We shouldn't just be talking about age 11 anyway," he said, claiming the government had "moved away" from that.
The fringe also heard from Dame Rachel de Souza, chief executive of the Inspiration Trust, who warned that although she did not feel selection was needed in her group of academies, grammar school opponents should laugh at parents supporting their return "at our peril".
"There is something in these figures telling us that parents want grammar schools," she said.
"I think it's really about saying we want fantastic, high-quality education for our children that emphasises good discipline, high standards and a good quality curriculum and allows children the opportunity to go to university if they so wish, or follow a high-quality profession.
"That's what I'm for, and I believe we can do it in other ways."