The leader of England's largest teachers' union has backed plans by the Labour Party to give free school meals to all primary pupils, but has demanded an additional cash injection for schools.
Kevin Courtney, the general secretary of the National Union of Teachers, says the proposal to charge VAT on private school fees to fund a large expansion of the universal infant free school meals scheme is a "good policy", but he wants Labour to go further.
The NUT has today announced that John McDonnell, the shadow chancellor, will address its annual conference next Friday, where he is expected to talk about Labour's plans for school funding.
It doesn't deal with the fundamental funding crisis that schools face
Labour's latest proposal, due to be officially announced by the Labour Party leader Jeremy Corbyn and shadow education secretary Angela Rayner later today, has prompted a fierce debate on social media about whether the extension of free school meals is the right priority at a time of stretched school budgets.
Speaking to journalists this morning, Courtney said he welcomed both the move to charge VAT on private school fees and the extension of free school meals, but said he hoped Labour would also pledge additional revenue funding for schools.
He said universal free meals in primary schools was a "good idea" because it helped to address the stigma around the handouts which leads some families not to claim. He also said it would help those parents who did not quite qualify for free meals but still needed help.
"We know that obesity is a problem in our society, so having universally-provided high quality free school meals for primary children we think would be a good thing," said Courtney, who added that his union was "not averse" to putting VAT on "a luxury" like school fees.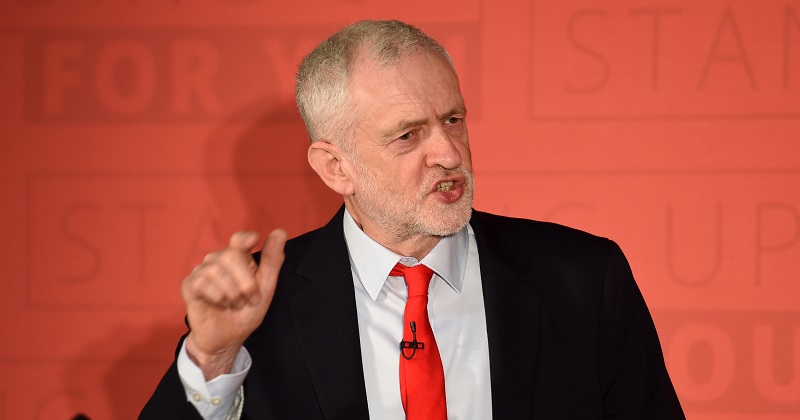 "It doesn't deal with the fundamental funding crisis that schools face, and we want to see politicians of all parties talking about how they are also going to ensure schools get the funding they need."
His comments come as schools await the latest report from the school teachers review body, which advises the government on teacher pay.
In its last report, the STRB warned that a pay rise above the national 1 per cent cap for public sector workers would be needed in this parliament to address the teacher recruitment and retention crisis.
Courtney said he hoped the STRB would recommend a larger rise in this year's review, but with the caveat that it should also demand more money for schools from the government in order to fund the rise.
Unions have warned that schools already face real-terms cuts of around £3 billion in the coming years as a result of increasing cost pressures, including rising pension and national insurance contributions and the apprenticeship levy.
Courtney told the press conference this morning that although new union laws would make it more difficult to call a national strike of teachers over funding cuts, a worsening financial situation in schools would make industrial action more and more likely.
"We would have to do an awful lot of work to pass the 50 per cent turnout, 40 per cent yes vote thresholds that apply in education.
"If they don't move on this question, if these cuts just carry on then I think it's not ruled out that we can beat those thresholds."
Courtney warned schools faced having to make a "tranche of redundancies" in the coming weeks, particularly among teaching assistants, and said there would be "tremendous pressure" on the government to increase school revenue funding in November's budget.