Government funding to help train teachers how to tackle homophobic, biphobic and transphobic (HBT) bullying has been trebled to nearly £3 million.
Nicky Morgan, the former education secretary, originally announced in March that only £1 million was available to spend on HBT projects over the next three years, half of what was spent in 2014.
But the Department for Education (DfE) announced a cash injection of up to £2.8 million last week following a review of the department's finances, along with the evaluation of its HBT programme last year.
The cash boost will be welcomed by lesbian, gay, bisexual, and transgender (LGBT) campaigners, including popstar Will Young (pictured) who made a passionate plea at the Festival of Education last month for more funding.
Young said the fund of £2 million in 2014 was not enough. "When I look at the money being spent in other areas, it doesn't marry up. There needs to be more money."
The DfE said the additional cash will help provide "sustainability" and give the awarded projects more time to "set in place the necessary changes" in behaviour and culture within schools.
When the additional funding was announced, Morgan said: "Every child should grow up in an environment that allows them to reach their full potential.
"This new £2.8m funding will go further than ever before – helping to support our brilliant teachers to create supportive and inclusive environments for their pupils."
David Weston, chief executive of the Teacher Development Trust and co-ordinator of Outteacher.org, said Morgan, who was sacked as education secretary in prime minister Theresa May's reshuffle last week, leaves a "proud legacy" of tackling this issue "head on".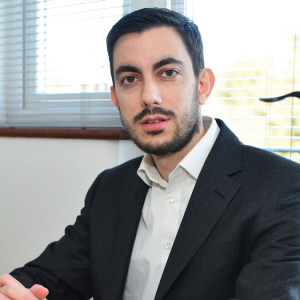 He told Schools Week: "It's a scandal that young LGBT adults are so much more likely to suffer from mental health issues including depression and self-harm. A significant contributor to this is HBT bullying.
"This additional funding will support some significant and welcome expansion of the work to increase teachers' understanding and skill in this vital area."
Stonewall, a leading charity for LGBT rights, has said 99 per cent of LGBT young people hear homophobic language, while "trans and gender-variant young people also report extremely high levels of bullying" in schools.
The charity's head of projects and programmes, Dominic Arnall, said the new government funding is "vital to help establish safe and inclusive classrooms, where all children feel welcome and can reach their full potential".
Last year, the DfE's HBT programme involved eight projects from different organisations including Barnado's, Show Racism the Red Card and the National Children's Bureau, which gathered evidence on what works to prevent bullying.
The Anne Frank Trust, for example, was given £104,894 to run workshops educating young people about prejudice and impact of the Holocaust on LGBT people, and Show Racism the Red Card was given £119,557 to hold workshops with 2,000 young people at football clubs and run a film competition.
As a result of the projects, participating school staff reported an increase from 25 to 85 per cent of sufficient knowledge of different strategies they could use to address HBT bullying.
Confidence in being able to address transphobic language rose from 40 to 93 per cent, and knowledge of where to access good practice in challenging HBT bullying went up from 19 to 82 per cent.
Applications for a chunk of the new funding can be submitted here: https://www.contractsfinder.service.gov.uk/Search