School staff should all be trained to deal with emotional trauma among children in care, according to an expert.
New rules that require schools to appoint a specific member of staff to specialise in helping pupils in care are "insufficient", said Tony Clifford (pictured below), who chairs the Attachment Research Community, who insisted that all staff need the training.
Under new rules published two weeks ago, governors must ensure they have a "designated teacher" trained to "understand trauma and attachment" issues, who can also spot special educational needs among children in care and recent care-leavers.
But speaking to Schools Week, Clifford said he prefers a whole-school approach known as "emotion coaching" to help vulnerable pupils learn, and that all teachers must understand how pupils' brains can be affected by abuse and neglect.
The current guidance, which requires one teacher to fully understand attachment theory, is "like having one mechanic with the spanner, but no one else has any tools", the former special school headteacher said.
The guidance says that a designated teacher should help colleagues understand how attachment experiences can impact pupils.
The new policy also ignores guidance from the National Institute of Clinical Excellence, which states that schools "should ensure that all staff who come into contact with [pupils] with attachment difficulties receive appropriate training on attachment difficulties".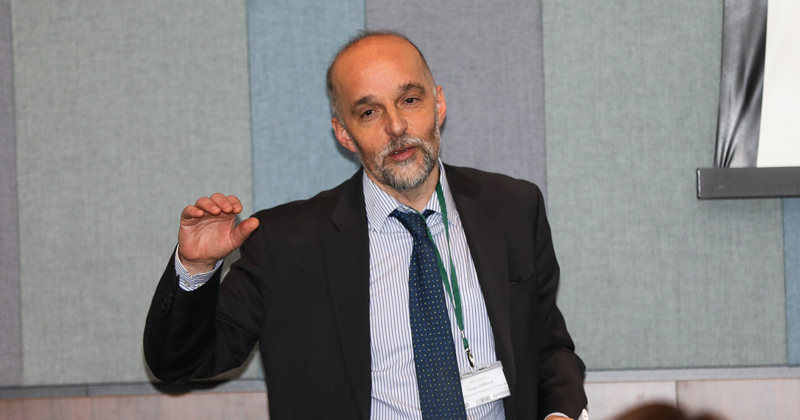 Local authority virtual heads, who oversee children in care, should work with psychologists to develop training courses for teachers, it says.
Clifford and two other heads have encouraged schools to use an "emotion coaching" course first developed by US psychologist John Gottman. The course is based around a "high-empathy, high-guidance" approach.
Emma Gater, the principal of the Meadows Primary Academy in Stoke-on-Trent, said understanding attachment theory "utterly transformed" her school.
First, a pupil's feelings are recognised, validated and labelled, then the appropriate limits on behaviour are explained, and future behaviour strategies are discussed.
Her school wouldn't suit prospective teachers who prefer a "punitive" system of behaviour management, she claimed. According to one staff member, emotion coaching "ensures the children do not reflect the negativity shown towards them in a more traditional approach".
The one member of staff who doesn't do it, that's where all the problems in the school will arise
Every member of staff, from the business manager to lunchtime supervisors, must use the emotion coaching method for it to be effective.
"The one member of staff who doesn't do it, that's where all the problems in the school will arise," she said.
Having a script for difficult incidents also prevents teachers from going home burdened with pupils' trauma, she added.
Forty-nine per cent of the school's pupils are on the pupil premium, and it has reaped the benefits of the approach. Eighty per cent of key stage 2 pupils were at the expected standard in reading, compared with 71 per cent nationally, 83 per cent in writing compared with 76 per cent nationally, and 80 per cent in maths compared with 75 per cent nationally, in the most recent results.
Stricter behaviour policies, where pupils are punished for small behaviour transgressions, have recently come under scrutiny. Headteacher Dave Whitaker, who works with SEND and excluded pupils at Springwell Learning Community in Barnsley, advocating "unconditional positive regard" instead.
And Rosemary Pritchard, deputy headteacher at St Margaret Ward Catholic secondary academy in Stoke-on-Trent, said pupils' behaviour had improved since staff were trained in emotion coaching and pupils learnt about the basic neuroscience of emotion.
Pritchard's school achieved strong results despite operating in a deprived area. The academy has a Progress 8 score of +0.32, and 75 per cent of pupils gained a good pass or better in English and maths, compared with 58.7 per cent nationally.
But Clifford warned that many teachers have "already developed their own attachment style" towards pupils and are more comfortable "in the intellectual than emotional domain".
Schools need to support staff to become "emotionally literate", he said.