Cash-strapped schools are being pushed into financial ruin by soaring debts owed to the private firms that funded their buildings, Schools Week can exclusively reveal.
Takeovers of underperforming schools have also stalled due to the hefty costs associated with the contracts.
Annual repayments in some schools with private finance initiative (PFI) contracts have soared by £125,000, forcing staffing cuts to balance their books. In others, costs are escalating at a rate of around £30,000 each year – the salary of an average teacher.
Schools in Stoke-on-Trent are locked into 25-year contracts to pay off a consortium of private companies who funded new buildings and refurbishments in 2000 as part of a £153 million deal with Stoke council.
One of the schools, Birches Head Academy (pictured above), is paying more than £380,000 a year on PFI costs – up by more than £125,000 in just four years.
Roisin Maguire, the academy's consultant headteacher, said: "When schools are having to make people redundant to pay huge PFI contracts, then something is wrong."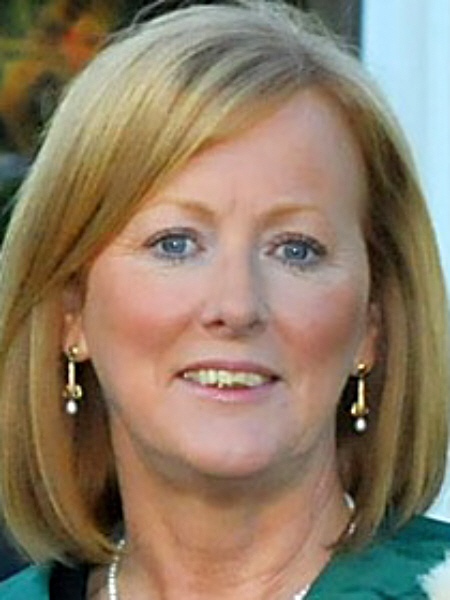 She described the contract as "unsustainable" as the costs were based on the school being funded for a full quota of pupils. At present only 60 per cent of places are filled at the school.
St Joseph's College, where Ms Maguire is headteacher, is considering sponsoring Birches Head to get it back on track but she said the governors "don't want to take on a financial liability".
Elsewhere in the city, Ormiston Academies Trust (OAT) is the preferred sponsor to take over two schools said to be struggling financially, Sandon College and Packmoor Primary.
But the takeover has been delayed as the trust investigates the PFI costs lumped with the schools. The yearly rise in PFI costs at Sandon – which is in special measures – is believed to be the equivalent of funding one maths teacher.
A large chunk of the cost increase faced by the school is to make up for an estimated shortfall in funds after it was reported the council could run out of money to pay for the contract – six years before the deal was due to ends.
Professor Toby Salt, OAT chief executive, has written to schools minister Lord Nash this week to raise his concerns.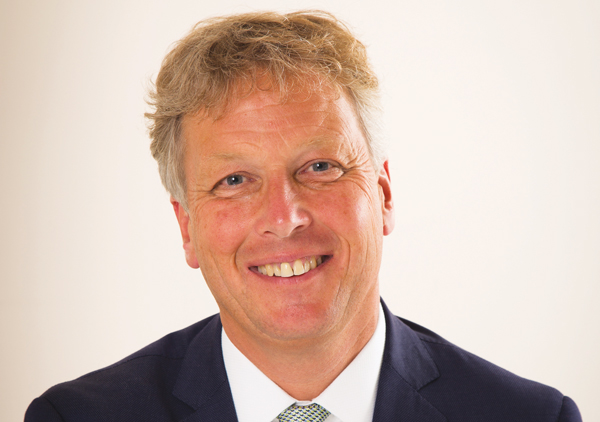 But the problem isn't confined to Stoke.
Using public records, Schools Week uncovered 128 academies paying almost £70 million in the 2013-14 financial year on PFI costs, which is an average of more than £500,000 per school.
The figures suggest the cost of contracts at some schools rocketed by nearly £200,000 in just 12 months – the equivalent of three senior leaders' wages.
Total amounts paid to private firms under the deals will be even higher as costs for local authority schools are not centrally available and were not included in the analysis.
In Stoke's case, the PFI scheme was set up by the local authority and private firm Balfour Beatty. It is now run by a dedicated PFI company called Transform Schools.
The Financial Times reported that Balfour sold its stake in four school PFI projects – including Stoke – to infrastructure investment company Innisfree in 2013. The paper said that Balfour made a gain of nearly £24.4 million on its equity in the projects.
Ms Maguire said the PFI repayments were forcing Stoke schools to cut costs: "Something is going to have to give. It's coming to a head."
Two school leaders we spoke to described the PFI contracts as "toxic". Another couldn't publicly speak about his school's contract because he said it had a gagging clause.
One academy chain head, with PFI contracts averaging £400,000 across its schools, said: "It's a bit like every time you want to drive somewhere you have to take a taxi with the meter running – that's the reality."
According to annual accounts, the Cabot Learning Federation paid £888,000 in PFI facilities management costs alone last year for two schools.
One of its schools, Bristol Brunel Academy – built under the Building Schools for the Future programme in 2007 – paid £561,000 for maintenance in 2013/14.
Steve Taylor, chief executive of Cabot, told Schools Week the state-of-the-art school provided real advantages for pupils.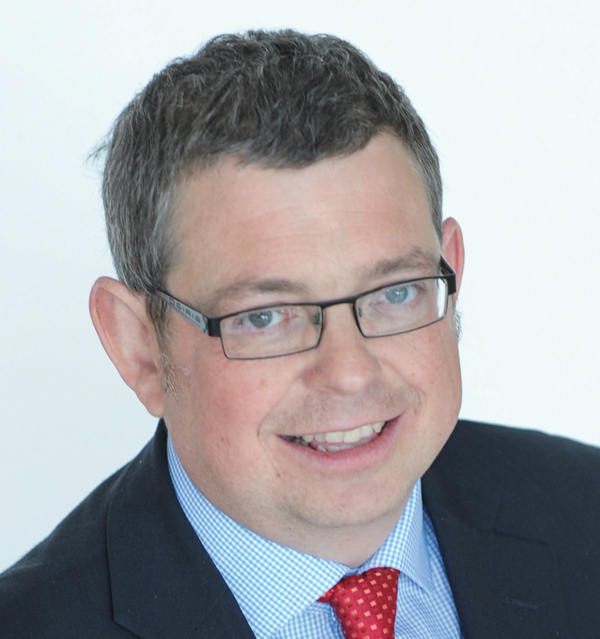 But if the current above-inflation contract increases continued, it would be "considerably less affordable".
Antony Power, a partner and head of education at law firm Michelmores, said academies faced being driven into deficits unless they took greater control of their PFI costs.
"Unless things change, the problems are likely to get worse as time goes on. At the moment inflation is low; when it rises, the PFI costs will rise more steeply, probably faster than school budgets."
Stoke council said it was in talks with Birches Head to review its costs. A spokesperson also said it had met with Ormiston officials to warn that converting did not relieve schools from the contract. If they did, it would place "huge financial burdens on the remaining schools in the PFI contract and the council".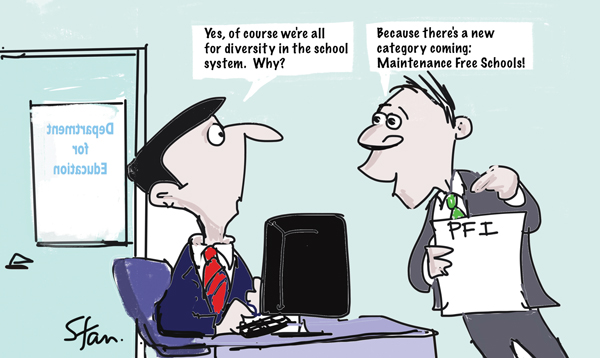 How PFI works
Private finance initiatives involve the private sector financing, building and operating public infrastructure, such as schools.
The private firms are repaid through leases spanning 25 or 30 years which, in the case of schools, are signed by local authorities.
It was used to build and repair secondary schools under the Building Schools for the Future (BSF) programme, which nearly 100 local authorities had signed up to by 2009.
The scheme was the brainchild of the Conservatives, but later became popular under the Labour government towards the end of the 1990s as its "buy now, pay later" structure provided new infrastructure without needing money up front.
But problems emerged over the price of repaying the contracts – which, in some cases, have spiralled to seven times the original investment.
An investigation by the Independent on Sunday newspaper this year found the UK owes more than £222 billion from PFI deals – more than £3,400 per person. It rose by £5 billion last year alone.
Schools Week found many schools are now facing financial problems as they cut costs to meet squeezed budgets.
Local authorities mostly pay for the PFI buildings contract but schools are locked into facilities management repayments, which can include cleaning, caretaking and catering, over the contract span and which come directly from their own budgets.
For instance, in two Bristol schools taken over by the Cabot Learning Federation, the local authority continues to pay the costs of the building, part of Bristol's Building Schools for the Future programme.
However, the trust has taken on the facilities management contract for the academies. It has agreed to repay a percentage of the overall facilities bill based on the funding that would have been available to the local authority if it had stayed a maintained school.
Former education secretary Michael Gove scrapped the BSF scheme in 2010 because of "massive overspends".
The government's new building programme will deliver 46 schools under a new scheme called PF2. Chancellor George Osborne has said this will be more transparent and better value for money.