In 2016 the government published its Framework of Core Content for Initial Teacher Training (ITT), a "very important piece of work" that would "ultimately ensure higher standards of education". But three years later comes a new framework, rushed out months in advance because of the impending election. So, what's new? JL Dutaut takes a look
Why do we have a new framework, and what does it look like?
The new ITT Core Content Framework (CCF) joins up policy with the government's much-lauded early career framework (ECF), billed as the "biggest teaching reform in a generation" to transform support for new teachers.
If you have read the ECF, you will already know most of the CCF's new content – there's little to tell them apart. (Embarrassingly, both are entitled "Early Career Framework" in the underlying metadata on the government's website.)
Like the ECF, the CCF is split into eight sections, one for each of the teaching standards and each consisting of a two-column table, "learn that" and "learn how to".
These broadly refer to what new teachers should know and what they should be able to do – key professional knowledge and skills.
While the framework is loose enough to accommodate variety in terms of "subject, phase and age" – not to mention setting, ethos and leadership policies – it is considerably more content-heavy than its predecessor.
A lot of work has been done to select "the best available educational research" and "additional guidance from expert practitioners" to substantiate each statement.
Those who were critical of the academic legitimisation of the ECF, alleging that it showed selectiveness in its evidence base, will find no change in the reference lists provided.
But the document makes a point to highlight that it is based on evidence that is "independently reviewed" by the Education Endowment Foundation.
While the structure has not changed, the level of detail has
The CCF also links more closely with the new Ofsted framework. For instance, 2016's core content framework made no mention of subject specificity, except in respect of grouping pupils in the classroom.
But, in parallel with Ofsted, the newer version has a whole section on the importance of subject specificity in the training of new teachers.
What else is new?
The 2016 incarnation followed the Carter review of ITT and adopted swathes of its recommendations but gave primacy to the teachers' standards and was structured to support them – an aspiration to consistency broadly welcomed by the sector.
While the structure has not changed, the level of detail has, particularly with regard to part one of the teachers' standards – those that relate to teaching itself.
On the other hand, part two – personal and professional conduct – no longer receives separate treatment.
Instead providers are urged to ensure trainees have a "clear understanding of personal and professional conduct", with a specific reference to "how fundamental British values can be upheld in schools".
The CCF also pledges to prepare trainee teachers to support pupils' mental health, as well as learn how to manage their own wellbeing by "protecting time for rest and recovery".
It will be welcomed that managing workload and wellbeing has been rescued from the jettisoned second section of the teachers' standards, and is presented as a professional responsibility under standard 8.
But whether training providers can be empowered by this work to stand up for their trainees in the face of poor leadership practices remains to be seen.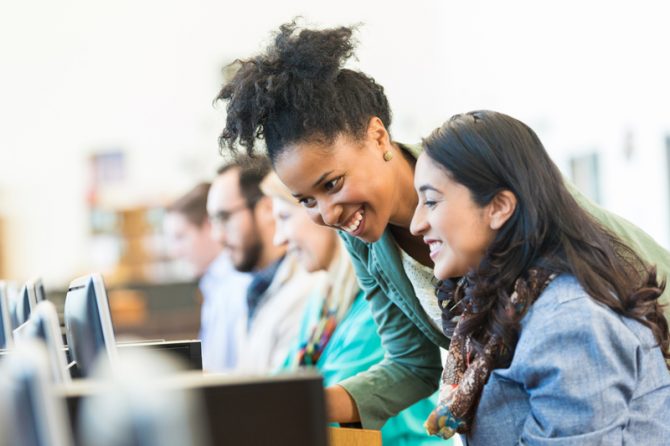 'High-quality teaching' key for vulnerable pupils
"Careful consideration," the CCF says, "has been given to the needs of trainee teachers in relation to supporting pupils with special educational needs" [and disabilities] (SEND).
But the document does not detail approaches specific to particular additional needs. Instead it highlights that "high-quality teaching . . . has a long-term positive effect on pupils' life chances, particularly for children from disadvantaged backgrounds".
Emma Hollis, the executive director of the National Association of School-Based Teacher Trainers and one of the review panel members, said the framework's intention was to "give trainee teachers an entitlement to intellectually robust teacher training that is flexible enough to be adapted to particular contexts".
So it's not a curriculum. Or is it?
While both new and old core content frameworks state a desire not to be over-prescriptive, the line has clearly shifted.
The CCF has a sequence of statements in the "learn how to" boxes that delineate the responsibilities of providers, and those of mentors and trainees.
"An entitlement to intellectually robust teacher training"
While it provides clear guidance as to what trainees should learn and be able to do, critics may fear it looks like a clear matrix by which Ofsted and trainees themselves can hold providers accountable for progress – a tick-sheet for concise performance monitoring.
However the CCF highlights that it "is not, and should not be used, as an assessment framework".
Overall there seems to have been a positive reaction. Providers will be pleased the CCF was published – unexpectedly – before Christmas, a process sped up by the snap election. They had been concerned that its planned publication next spring left them just months to implement changes before facing Ofsted inspections on the new framework.
Professor Sam Twiselton, chair of the ITT review group, said the "highest-performing countries around the world share a focus on developing teachers, which is at the heart of what our recommendations are aiming to achieve.
"Bringing initial teacher training and the early career framework into close alignment provides a unique opportunity to ensure all newly qualified teachers have access to a shared understanding of how best to develop in their careers."