Teaching unions have once again demanded that the government remove the cap on all public sector pay rises, after it was lifted for police and prison officers.
The government today announced that the two professions will receive rises above the one-per-cent limit this year, and suggested that restrictions on other sectors' pay could be lifted as early as next year.
In response, the National Education Union, which represents more than 450,000 teachers, and the NAHT, the 41,000-member headteachers' union, have called for the cap on school staff to be dropped at once.
All public sector workers need and deserve a pay rise
Representatives labelled the decision not to include teachers in the announcement "short-sighted and wrong" in light of the growing crisis in teacher supply.
Police officers will receive a two-per-cent pay rise in 2017-18, while prison officers will receive on average a 1.7-per-cent rise.
The prime minister's official spokesperson hinted that there could be scope for "flexibility" in public sector pay from 2018-19.
Schools have been limited in the pay rises they can award to staff since 2010, but the has government has faced renewed pressure to end the policy since the Conservatives' unexpectedly poor performance in the election.
Paul Whiteman, the NAHT's general secretary, said the government had found itself "at odds with public opinion" on the cap.
"The freeze on wages since 2010 has hit hard-working people badly," he said. "In education the cap has harmed efforts to recruit and retain teachers and school leaders, whose salaries have dropped by 16 per cent relative to inflation since 2010.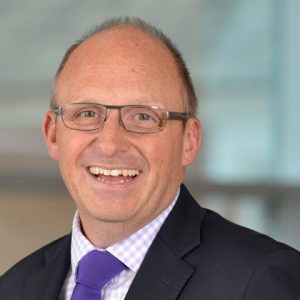 "All public sector workers need and deserve a pay rise. The electorate supported proper funding for all of the public sector and will no doubt do so again at their next opportunity."
He insisted that the government needed to rectify the crisis in teacher recruitment and retention, which was highlighted in a damning report by the National Audit Office today.
Kevin Courtney, the joint general secretary of the National Education Union, said giving teachers a pay rise was a "crucial part" of solving problems with recruitment and retention.
"We know that teacher supply is in crisis, and without sufficient teachers the education of children will suffer," he said.
The government has already set teachers' pay scales for 2017-18 in line with the pay cap, based on the recommendations of the School Teachers' Review Body.
The STRB must make recommendations that reflect the nation's pay policies and cannot therefore demand a rise of more than one per cent, but it has repeatedly acknowledged that more pay is needed to address what are significant problems with teacher supply.
However, there are concerns about how schools would fund any future pay rises from within current budgets. A rise of just one per cent would cost schools around £250 million.
Save