Schools are being forced to shut their doors as the numbers of teachers forced into isolation pushes them past the "tipping point".
A survey by Teacher Tapp has found the number of teachers reporting they are isolating due to Covid jumped to eight per cent this week – around double that reported before half-term.
When nearly two-thirds of secondaries are sending home pupils we have a chaotic rota system by default
More than 7,000 teachers took part in the survey. When extrapolated across the country, up to 36,300 of England's 450,000 teachers could be away from the classroom.  Yorkshire and the north east are worst hit.
The finding comes as the government launched an "urgent commission" to quiz academy trusts over their Covid protocols.
Department for Education attendance statistics show the number of pupils isolating doubled within a week to over 550,000, with almost two-thirds of secondary schools reporting cases.
Kevin Courtney, joint general secretary of the National Education Union (NEU), said schools are "having to deal with the reality of rapidly increasing disruption as coronavirus infection spreads through the school population".
The rise in teacher absences is leading to closures.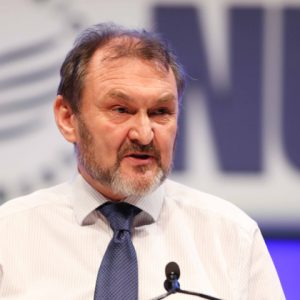 Ursuline College in Westgate-on-Sea, which is part of the Kent Catholic Schools' Partnership, closed on Tuesday after 22 confirmed Covid cases among staff and pupils over the past fortnight. It meant by Monday, 633 children and 25 staff were absent.
Heather Leatt, director of school improvement at the trust, said the issues had been "relentless" for teachers. "It had reached a tipping point and our absolute priority is to keep the pupils safe and the staff safe", she said.
The rate of weekly Covid cases in the Kent district of Thanet, in which Ursuline College is sited, was recorded as 507.3 per 100,000 people – almost double the national average of 263.3 in the week leading to November 14.
Around 15 schools within Kent have had to shut completely or send bubbles home since new lockdown measures were introduced.
But this week Matt Dunkley, corporate director for education and young people's services for Kent County Council, wrote to the region's headteachers requesting bubbles are not sent home "needlessly".
The DfE statistics show over 99 per cent of schools have been open since the beginning of term. However, there are concerns should the number of teachers isolating continue to rise, schools will have no choice but to close.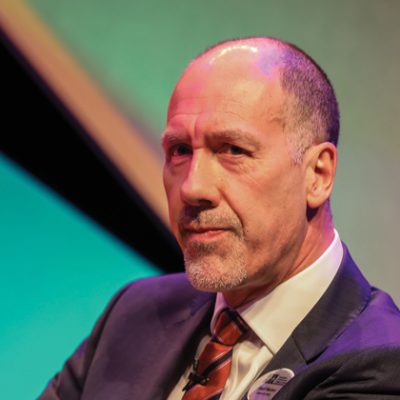 Geoff Barton, general secretary of the Association of School and College Leaders (ASCL), said that "when nearly two-thirds of secondaries are sending home pupils we have a chaotic rota system by default… The government has to recognise reality. The current situation is unsustainable."
He said the "trigger point" for when schools close "would vary according to the size of the school, the number of staff affected, and whether it is practical to fill gaps with supply staff at short notice."
One in four children in Hull, the country's worst-hit area, are absent from school – representing around 12,000 pupils. Over half of the city's 97 schools were partially closed on Monday, with 53 schools sending home full-year groups or bubbles.
Hull Learning Partnership, which accounts for the majority of the city's schools, has asked health secretary Matt Hancock to allow its schools to close for all but vulnerable children and the children of key workers.
Elsewhere a teacher from an East Sussex secondary school told Schools Week it had planned to implement a rota system for its year 8, 9 and 10 cohorts.
But a positive test for a staff member meant they were all "knocked out" of the equation and created a situation where "there was no way we had enough adults for the pupils". It had to send home three year groups.
The DfE previously released weekly data on staff absences but has ceased to do so since the full return of schools in September.
On Wednesday and Thursday, chief executives at trusts across the country received questionnaires from their regional schools commissioners' office requesting information on Covid protocols – with responses requested by the end of Thursday.
The letters, seen by Schools Week, state that since the number of pupils self-isolating has "increased significantly since half-term, there is an urgent need to better understand the experience of schools trying to manage instances of positive Covid-19 cases in their schools". One email was headed "urgent commission: info for SoS [secretary of state]".
One school leader who received the email said: "Why on earth have we been given just a couple of hours to turn around these answers? Some trusts have scores of schools and thousands of pupils. It's just bizarre."
The email asked what additional support their schools may require to "reduce the number of isolating pupils".