Schools are failing to equip pupils for an "uncertain world" and should teach problem-solving skills rather than simply training children to follow instructions, a former government adviser has recommended in a new report today.
Charles Leadbeater, who advised former prime minister Tony Blair, warned that "too little" of what pupils learned at school prepared them for the "challenges" of later life, and called for changes to assessment to allow more "imagination and creativity" in learning.
In The Problem Solvers, Leadbeater's latest report for exam board Pearson, the innovation specialist examined different approaches to teaching at schools across England, and warned that schooling had become a way to train young people to simply follow instructions, which would not be enough in a "more volatile world".
Speaking to Schools Week ahead of the report's launch today, Leadbeater (pictured above) said that although a lot of schools were already trying to change their practices using tools like the international baccalaureate, improvement across the board would require government action on assessment and "more room" in the curriculum for project-based learning.
Describing England's existing testing regime as too "intensive" and "standardised", Leadbeater warned it did not offer enough scope for imagination, creativity and "all the things that will become important in the real world".
As part of his research, Leadbeater visited schools including London's School 21, where he observed about 40 pupils pupils simultaneously studying for GCSEs in both history and drama under the "loose supervision" of three teachers, and has praised the "dynamic, engaging and exciting experience" at other institutions.
He said he expected to see a "growing alliance" of employers, teachers, pupils and entrepreneurs" promoting a different way of learning, and said he could envisage a change as other countries picked up on those messages.
"If Finland, South Korea, Victoria, Ontario and Singapore started taking this really seriously, the whole debate around high-stakes testing would change quite dramatically," Leadbeater added.
His proposals for assessment echo the demands of many in the teaching profession, and in particular the main teaching unions, for less intensive testing of pupils and follow a rejection of primary school SATs tests by parents, who staged a boycott of schools on May 3 in protest over the stress they have caused.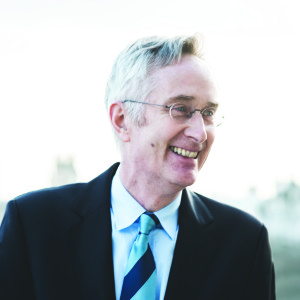 Michael Barber, Pearson's chief education adviser, said Leadbeater's paper was reflective of what Pearson often heard from schools, governments and employers – that education "must do more to equip young people with the skills they need to succeed in the modern world".
"Literacy, numeracy and core knowledge are essential but not enough," said Barber. "Education today must prepare young people to flourish in a society awash with intelligent technology and to enter a job market shaped by rapid technological change, yet there are urgent challenges in the world that require human solutions from future leaders.
"The combination of learning elements identified by Leadbeater provides a recipe that, if adopted more widely, would produce a future workforce that is highly adaptable to leading change."
In his report, Leadbeater warned that young people faced a world that was "more exponential, fragile, connected and unpredictable", and called for "new sense of its purpose" for education, along with "new paradigm for how it is delivered".
"At the risk of oversimplification: the core purpose of education needs to shift from learning to follow instructions to learning to solve problems," he added, claiming that the better-paid and more fulfilling jobs of the future would require "non-routine problem solving, often through face-to-face interaction".
"To prepare for these jobs, young people need to be open and agile, adaptive and adept at thinking on their feet," he added.
Leadbeater said assessment should be "designed to help students acquire the skills they need to succeed", adding: "Increasingly dynamic assessment systems will involve both formal testing and lots of informal peer-to-peer and self-assessments, meaning that students will need to become more used to giving and receiving constructive feedback that will help them learn and improve."
Despite criticism of testing, which has become more fierce in the run up to and during the most recent round of primary tests, the government has defended its approach.
Nick Gibb, the schools minister, recently insisted that testing was "very important" in holding schools to account and claimed assessments had "no real consequences" for the young people who took them.
He said tests had been reviewed "a great deal" to ensure young people were leaving primary school "fully literate and numerate" and added that he was "very confident" that schools were "very well-prepared".