Ministers have been called on to allow school teacher training providers access to the same pool of graduates targeted by Teach First after a new row over the charity's trainees leaving for the private sector.
Teach First was criticised over the weekend after a job advert emerged showing accountancy giant PwC had started recruitment on a deferred entry graduate programme for Teach First participants.
Successful applicants would be allowed to defer working for the firm for two years so they could complete the Teach First leadership development programme.
But the job advert has prompted a new row over the value for money of Teach First – which recruits top graduates with at least a 2:1 degree, but costs the government £25,000 per trainee, compared to a cost of around £16,000 for university or school-centred courses.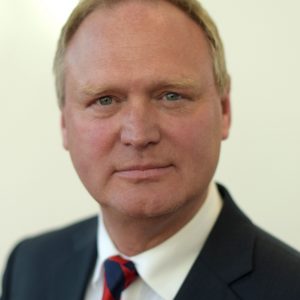 Critics said it was a "waste of taxpayers' money" if trained teachers were immediately leaving for the private sector.
Andy Buck, a former headteacher and leadership speaker (pictured right), said: "When you have an advert which seems to be saying don't worry about retention – on this very expensive government programme – this seems to have gone beyond the point."
But Teach First said the scheme, which has been running for a number of years, was "just one tactic among many" to encourage "great people into the classroom".
The advert stated candidates could apply for both PwC's graduate scheme and Teach First's leadership programme at the same time, but defer entry to the accountancy firm.
It states: "Not only will schools and pupils benefit from your enthusiasm and expertise, you'll also develop a host of skills with Teach First that you can bring to the business world.
"From leadership and communication, to planning and problem-solving."
'I do question the value for money'
Under Teach First's leadership programme, trainees are paid at least the basic salary for an unqualified teacher in their first year, which rises to the newly-qualified teacher (NQT) rate (up to £27,543) for their second year.
They work as full-time teachers in schools in the charity's targeted areas and earn a postgraduate diploma at the end of the two years.
As well as the cost to government, schools also fund the training – paying for salaries, placement fees and any costs of completing a masters.
Micon Metcalfe, director of finance and business at Dunraven School, in London, said schools that employ Teach First trainees would hope they stayed in the classroom past two years. Adding: "I do question whether it is good use of so much public money for such a potential short-term gain."
"As trainees and NQTs they will never even have taught a full timetable before they go off to a job offer in another sector that they have held for two years."
Critics also highlighted retention rates at the teacher training provider. A report by the Institute for Fiscal Studies, published in July last year, found 60 per cent of Teach First trainees are not working in a state school five years after starting their training, compared to 40 per cent of all trainees.
Deferred entry 'small fraction' of trainees
But Sam Freedman, executive director for participant impact and delivery, said just one in ten Teach First alumni are working in the private sector, with 59 per cent of all teachers trained since 2003 currently still in teaching.
He said the deferred entry partnership represented a "small fraction" of participants each year, but said tackling education inequality relied on leaders in positions across society who've spent time in schools.
This is really quite shocking, IMHO. Complete waste of tax-payers' money. Your first job, @russellhobby, must be to sort this, surely? https://t.co/mif23jkb4r

— Andy Buck (@Andy__Buck) May 20, 2017
"That means brilliant classroom teachers and heads but it also means politicians, charity leaders and entrepreneurs."
However others have called for change. Buck and Metcalfe both suggested allowing providers running the School Direct salaried routes – such as large multi-academy trusts – to be allowed to "fish from the same graduate pond on the same footing".
This would mean scrapping a ban on School Direct providers only being able to offer their salaried routes to people who have been in paid work for three years.
Buck said: "For such a massive route into teaching, and a government that believes in freedom of choice, it is not fair on multi-academy trusts, and not fair on participants who might not like the look of Teach First and want to work for a teaching school alliance and support their local community."
Some Teach First advocates have said the high cost of providing similar training wouldn't be affordable for trusts.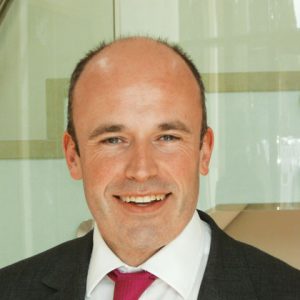 But Jon Coles, chief executive of the United Learning academy trust (pictured right), said the government now needs to "even up the market in teacher training". United Learning is one of the academy trusts that has set up its own initial teacher training scheme, called United Teaching.
"Employer-led routes and Teach First should get the same funding; and retention of teachers in the profession after 5 years should become a measure of success for every teacher training provider."
Coles added Teach First, as the biggest teacher trainer in the country, now has to become a "stable, cost-effective way of recruiting teachers", rather than "a way for the likes of PwC to get more mature recruits who have benefitted from two years of rigorous taxpayer-funded training".
But Andrew Bargery, student recruitment at PwC, said some alumni who join from Teach First have gone back into teaching roles later in their careers.
He added: "Overall, our experience is that alumni who join us after their training, continue to challenge educational disadvantage from beyond the classroom, becoming involved in mentoring or PwC Classroom which help to raise aspiration and confidence through developing employability skills in schools."
Save