State-funded boarding schools run as a school, not as a care home, are the best solution for children failed by the education system
Why should we care about what happens to the children we fail in the education system?
Well, apart from the obvious concerns about wanting to make sure we do the best for every child, let's consider for one moment what failure costs the public purse.
For a child or young person in a young offenders' institute, the annual bill is about £60,000, in a secure training centre it is £177,000, while a secure children's home can cost £200,000 per year, per child.
Then we look at the likelihood of children who end up in this provision paying taxes against the likelihood of them living on benefits and in contact with the criminal justice system. The links between ill-health, criminality and poverty are well established. Children who are failed by the education system quite literally cost us a fortune, and go on costing us a fortune for the rest of their lives.
I have been a headteacher, principal and executive principal for nearly 15 years, always in challenging contexts, and have led successful school turnarounds. I am proud of all the children whose life chances have been transformed but I am increasingly distressed by the ones that we cannot reach.
For these children, our failure is because the solutions to the problems they face are out of the hands of education. As successful as so many of our schools and academies are, there are children we fail and all too often this is due to factors over which we have no control: mental ill health, substance dependency, neglect, domestic violence and lack of parental authority. Colleagues up and down the country complain that social care thresholds are too high — and they are — but perhaps they need to be. When children are placed in care, it is too often of poor quality, nearly always too late, and with no effective link with education.
A typical scenario is the dysfunctional family with, yes, plenty of love, but little ability to cope with the daily demands of a life in poverty. As the child becomes more involved in "street life", parental ability to cope deteriorates; often benign neglect becomes replaced by angry frustration, depression and inability to communicate effectively with school . . . and so the downward spiral begins.
The lure of the black economy and the quick and easy escapism of alcohol and drugs dominate the culture of both parents and child, and authority goes out of the window. All too often intervention does not kick in until there are serious causes for concern about a child's physical safety; meanwhile, his or her emotional development and educational chances are sacrificed.
There are so many children who have been "rescued" by so many schools doing a good job in these circumstances, but there are some where the interweaving factors provide a net of circumstances that leave the schools powerless. We need to care about this because we are committed professionals and human beings, but we also need to care because it is seriously uneconomic. Far better to ensure these children become taxpayers than a lifelong drain on the public purse.
Admission should not require a care order but agreement from parents
I am increasingly convinced that the solution is state funded boarding schools, controlled led and managed by the headteacher or principal and run as a school, not as a care home, with the emphasis on education and supporting activities.
Admission should be managed by headteachers and principals and should not require a care order but agreement from parents. This would enable us to provide the early intervention when disengagement and lack of parental control begins; it would provide respite for children and parents at critical times and would kick in when social care is not the appropriate response. I am repeatedly told that there are all kinds of funding complications that would make this impossible, but when I look at the figures that our failure costs across the country, I realise that we must get creative and develop this solution.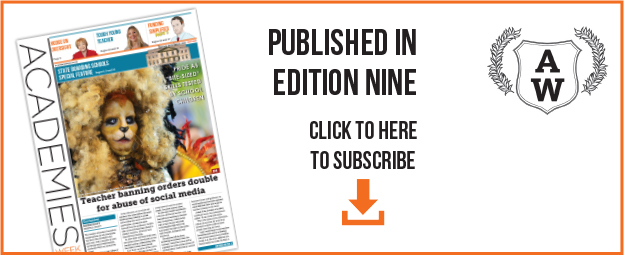 Ros McMullen is Executive Principal at David Young Community Academy, and CEO of LEAF Academy Trust