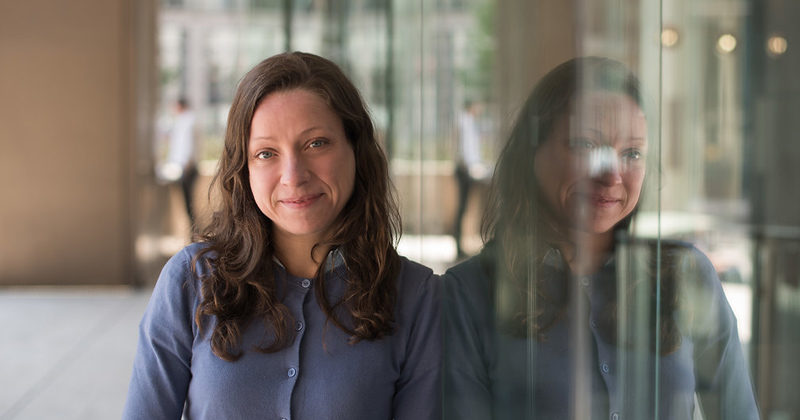 Teachers play a huge role in helping young people improve their financial capability, and the Money Advice Service recognises this great contribution.
Ann Griffiths, policy lead for children and young people at the Money Advice Service, looks at how schools and organisations can work together to do more to help prepare young people for dealing with money for life.
Teachers inspire young people to make the best of their lives every single day. Whether that's setting them up to get a place at their dream university or providing them with the skills and opportunity to succeed in the workplace – ultimately, teachers strive to make the world a better place.
What's not always as obvious is how teachers play a crucial role in improving young people's financial capability and this shouldn't be underestimated.
Teachers, like parents and carers, are vital in improving young people's money skills and habits so they lead happy, healthy adult lives. Their impact is huge, and one that continues to grow, but it's a challenging task.
Moving in the right direction
 Our vision is to change lives by helping people make the most of their money. Our research shows starting young is vital. This is one of the reasons why we've recently conducted research into how financial education is being delivered in English secondary schools.
What is Financial Capability?
Financial capability gives people the ability to make the most of their money and improve their lives.
It covers many different areas ranging from skills, knowledge and attitude towards money. However, it also includes other less obvious factors like our motivation to take action and accessibility of financial services.
In short, financial capability is not just what you know, but whether you have the willingness, confidence and opportunity to make the right decisions with your money.
Many schools and colleges are doing a great job delivering financial education, and we've made great strides to develop evidence on 'what works' in recent years. Currently, more than 9 in 10 schools believe teaching young people about money is a part of their role.
But we also know that teachers, by their very nature, are always striving to improve. In fact, our research found that 72 per cent of schools would like to increase their financial education provision.
Currently, only 59 per cent of teachers feel they have the necessary knowledge and skills to support their learners and help them develop financial skills. This indicates that providing easy access to high quality tools and resources, combined with training for teachers delivering financial education, can help bridge the gap and help schools increase their provision.

The good news is that the Money Advice Service and a host of other organisations we work with have excellent resources to help deliver high quality financial education. From guides to evaluation toolkits, research on what children need, and signposting to financial education providers, we are here to help.
Teachers have such a complex job to do and we know it can often feel like there is more subject matter to cover than there are hours in the day. However, good quality financial education can enhance your school's existing curriculum. It can be incorporated into personal development and citizenship subjects, helping your students to become well-rounded members of their community, enjoy life and stay safe. It can help to bring subjects like maths to life, making the learning relevant to students' everyday lives. Just speaking about money more in the classroom is a good start.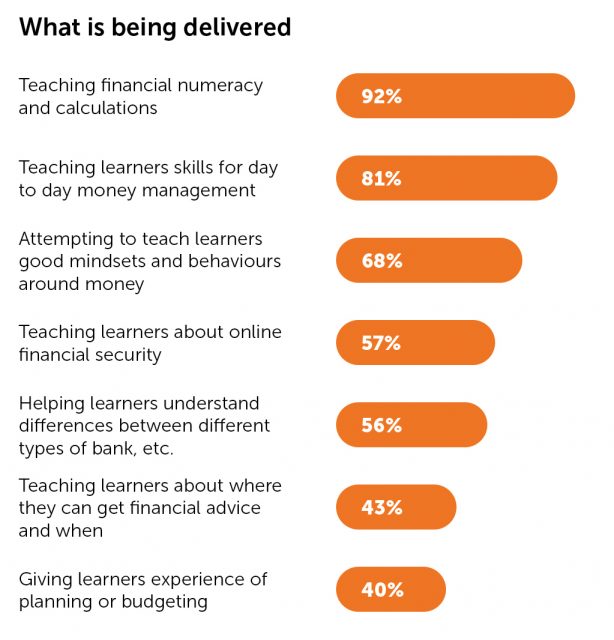 At the Money Advice Service, we've also organised a public awareness campaign called Talk Money Week, which is encouraging people across the UK to be more open about their finances and break the stigma around money. The week is also an annual celebration of all those dedicated to improving people's financial capability across the UK, including teachers.
Next steps
The fact is, we still have a lot to learn. Therefore, we encourage teachers to share their experiences with us today via #TalkMoney so that we can continue to improve financial education and secure young people's financial future.
To find out more, tell us your thoughts and experiences with financial education, or to access resources and tools that could help you enhance your financial education offering, please visit www.fincap.org.uk/schools
Tips for good financial education
Start early – evidence tells us that children's attitudes and money skills begin to develop between the ages of 3 and 7. So, incorporate learning about the world of money into your teaching from pre-school upwards.

Put learning into practice – providing pupils with a combination of in-class and experiential learning has been shown to be effective. You could organise a school savings bank, support groups of students to open bank accounts or give children the opportunity to manage a budget.

Go back to basics – sometimes it's the simple things in life that work best. So why not get a piggy bank or money jar for the class room? Not only is it a great visual-aid, but children can engage with it and learn how money grows.

Make the most of everyday events – financial education can be particularly effective if it coincides with an opportunity for the young person to put it into practice. For example, more detailed learning about banks and saving could coincide with students approaching the age of 11 when they can open an account.

Involve parents and carers – as in other areas of learning, school-based financial education will be most successful when parents are engaged too. Invite parents to get involved in experiential financial learning activities, or encourage students and parents to develop their learning together at home.
Ann Griffiths is the policy lead for children and young people at the Money Advice Service. Her priorities include developing the first national commissioning plan for financial education in the UK, and leading a programme of research, delivery, and evaluation to improve financial capability outcomes and work towards all children and young people receiving a meaningful financial education.