Lucy Cavendish College, University of Cambridge, is committed to the widening participation agenda. It recently announced a new admissions policy to accept men, women and non-binary students from 18 years upwards to study at the College, having previously been a college for women aged 21 and over. The change takes effect from October 2021.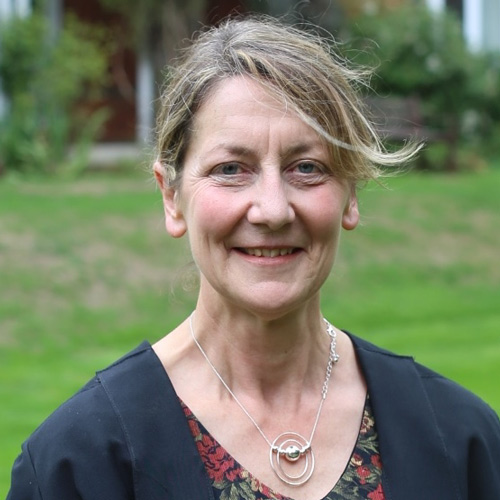 Jane Greatorex, Senior Tutor at Lucy Cavendish College explains:
"Through its admissions policy, the College has always sought to address unmet needs in our society. When Lucy Cavendish was founded, opportunities for mature women were scarce, but now women are more likely to start University straight after school. Our remit is evolving so that our community can be truly representative of society today."
Diversity is crucial for achieving the very best learning, for testing and developing ideas, and for bringing new perspectives to research. By admitting students from under-represented backgrounds who show outstanding potential and a commitment to tackling pressing social and technological challenges, the College will educate and inspire the next generation of leaders – the change makers and implementers of the future.
Access and Outreach
With the change in our admissions policy, outreach activity is also changing to become more pro-active in the form of school visits, open days and events. We offer events for students thinking about applying to University throughout the year, including free 'Subject Experience Days' that have been designed to enrich students' learning and help them develop their commitment to the subject. Students are invited to visit Lucy Cavendish College and experience first-hand our welcoming, diverse and inclusive community. Or our outreach team can come to you. Either way these are excellent opportunities for potential students to get the right information to enable them to make decisions about their future. There are also opportunities for teachers and tutors, where we can give you advice about helping students apply to Cambridge.
We now work with third parties and charities to identify talent and mentoring needs, and the outreach team also works specifically in under-represented areas: coastal regions, the north-east, the north-west and the border with Wales.
Maximising personal and academic potential
At Lucy Cavendish we offer a truly supportive experience by providing opportunities that enable students to thrive and flourish – to maximise their potential for the best academic attainment and career outcomes as well as maintaining their wellbeing.
Catherine tells us:
"The community at Lucy is one of the most diverse, inclusive and friendly.  I was supported in my academic work and also personally; everyone wants you to succeed and get the most out of Cambridge.  I've made friends for life at Lucy!"
Once an undergraduate student has been accepted to Lucy Cavendish, they're invited to a Bridging Week course in College. The concept of this week, where food and accommodation is paid for by the College, is to bring together all first year undergraduate students and help them settle into student and college life from both a social and academic perspective. The students meet their tutors, their directors of studies and supervisors. They are given a subject specific piece of work to produce for discussing at a mini supervision (in-college small group teaching session). And there are lots of different kinds of social events where students can make friends across subject groups.
Jane is leading the Bridging Week initiative and says:
"The Bridging Week last year was overwhelmingly positive and constructive. The key difference between this and other bridging programmes is that no one is singled out. We believe that all our first year undergraduates benefit from this initiative and we continue to survey the effects of the week on academic progress and student well-being throughout the academic year. Following feedback from the students and academics involved, this will be a constant feature at the start of the academic year here at Lucy Cavendish."
Students report:
"It gave us an opportunity to understand the Cambridge social and academic scene before term started so we settled in better. I think the week has been fantastic and I feel really prepared to take on Cambridge life!"
"It was very inclusive, very positive. Every obstacle was overcome – everyone was warm-hearted and ready to help. I really got an idea of what it is like to live and stay at Lucy."
"I really liked that we had a chance to meet our tutor and DoS (Director of Studies), and being introduced to the way college and supervisions work. It was also a really good opportunity to meet the rest of the students."
Academic skills workshops are available throughout students' time at the College, on an "as and when needed" basis. Tailored employability programmes are also provided to help students progress to the most aspirational careers they choose.
Students' health and wellbeing are vital to their continued academic success, so the College offers a host of sports opportunities, clubs and societies, and there's even a gym on-site. There are plenty of social events to sign up to, many of which are run by the Student Union, including 'de-stress' meet-ups during exam periods. Every student is assigned a personal tutor to help them balance their time at Cambridge successfully, to thrive personally, and get the most out of all the opportunities on offer.
Expansion and development
As part of the College's vision, Lucy Cavendish will build an innovative, low-carbon, landmark building designed to be inclusive of diversity and supportive of interdisciplinarity.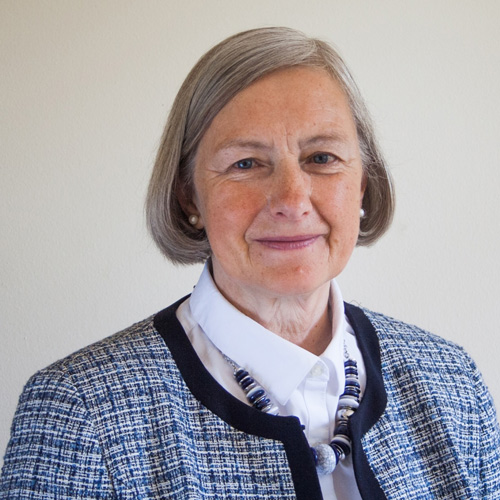 Professor Dame Madeleine Atkins, President at Lucy Cavendish College, says:
"Our doors are open to all exceptional students with the ability, passion and motivation to succeed – we particularly welcome students who really care and want to make a positive impact on our society and those who are entrepreneurial. In October 2021 the number of undergraduates we accept will more than double to 130 and we aim to admit at least 80% of our UK students from under-represented or disadvantaged backgrounds. That growth will continue, and by 2025/26 we will be a community of 1,000 undergraduates, postgraduates and postdocs. We will be learning and working together and searching for solutions to the important, complex issues that our global societies face. "
In December 2019 Lucy Cavendish College also announced key appointments to its Fellowship to support its new direction and changes in admissions.
As well as strengthening the College's teaching, the Fellows will contribute to the optimisation of the two co-curriculum strands – academic skills and employability. The new cohort also brings with them their strong links to enterprise and social innovation within the eco-system in Cambridge. Their specialities span engineering, psychiatry, medicine, entrepreneurship, business development, social innovation, ecology and sociology.
Madeleine concludes:
"I am delighted to welcome a new cohort of Fellows to Lucy Cavendish College. With their exceptional expertise and experience, we will be strengthening the College's teaching in advance of our changes in admissions policy in 2021, building further networks within the University, and driving forward the enterprise and social innovation agenda here at Lucy Cavendish."
About Lucy Cavendish College
The Lucy Cavendish College community is diverse, inclusive and friendly. We welcome students from all backgrounds to study all subjects offered by the University and we particularly welcome applications from those currently under-represented in the University. We are committed to addressing complex scientific, social and technological global challenges.
Contact and further information: www.lucy.cam.ac.uk   comms@lucy.cam.ac.uk
Useful Links:
School visits, open days and events