Parents fined for their children's unauthorised absence fell a little last year, but the figures did not change as much as expected given the law has become more lenient.
New figures, taken by Schools Week from 112 councils, showed that last year the authorities issued 103,918 fines to parents, totalling £4.4 million, compared with 108,405 fines in 2015-16 – a reduction of four per cent.
The slight fall occurred in the year after the High Court ruled in favour of Jon Platt (pictured), a father who took his daughter on holiday without her school's permission and refused to pay two £60 fines.
Platt claimed he had not broken the rules on pupils' "regular attendance" at school, a position backed by senior judges in May 2016. His case was later overturned at the Supreme Court in 2017, which told him to pay the fine.
Schools minister Nick Gibb wrote to local authorities during the row, warning them not to refund parents who had been fined for taking children out of school, nor to reduce pressure.
However, Bury council refunded 92 parents who were batch issued fines at the end of April 2016, just before Platt's initial positive ruling.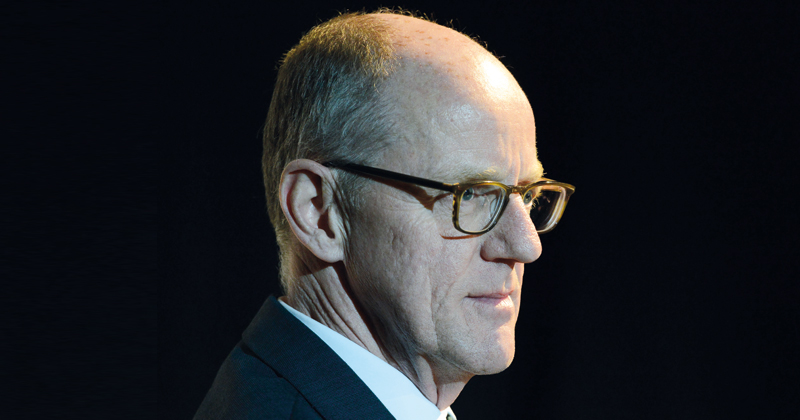 "Given the turmoil that the High Court ruling caused in relation to being able to correctly apply the law, it left us in a difficult position," a spokesperson for the council said.
The council chose to withdraw fines from that batch, and those who had already paid were given a refund.
We know how important attendance is to pupils achieving their full potential in schools
Most other councils and parents continued to behave as they had in the past, with Warrington borough council notably continuing not to issue penalty notice fines at all.
"The fast track to prosecution process is used and parents attend magistrates court if found guilty of an offence," a spokesperson said.
Warrington and two London councils, Lewisham and Richmond, all said that they issued no fines for unauthorised absence from school between 2015 and 2017.
Other local authorities, such as Haringey in London and Central Bedfordshire council, allow parents to challenge fines before they pay. The school then chooses whether to cancel the penalty or proceed, in which case a refund is not an option.
The Department for Education insisted that rules on the matter are "clear" and that "children should not be taken out of school without good reason".
"We are supporting schools and local authorities to use their powers, which include issuing penalty notices, to tackle unauthorised absence," a spokesperson said. "The purpose of these measures is to provide a strong deterrent against an offence, because we know how important attendance is to pupils achieving their full potential in schools."