The head of one of the country's largest academy trusts has been appointed to a committee set up to oversee Ofqual's recovery from the exams fiasco.
Sir Jon Coles, chief executive of United Learning, has been announced today as one of the seven people on the regulator's new "recovery committee" which will also lead on formulating plans for exams next year.
Coles, a former Department for Education director-general, is listed as the DfE's nominated member on the committee. Coles reportedly warned education secretary Gavin Williamson back in July he had concerns about the algorithm used to determine exam results earlier this year, before the system blew up on A-level results day – resulting in pupils being instead awarded their centre assessment grades.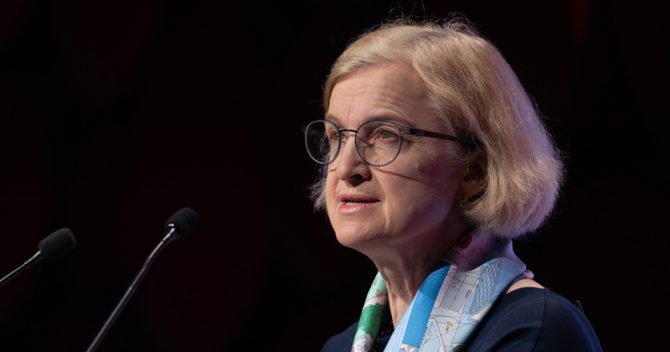 The committee is chaired by Ofsted chief inspector Amanda Spielman and also includes acting chief regulator Dame Glenys Stacey.
Baroness Laura Wyld, a non-executive director for the department of digital, culture, media and sport, is also on the committee.
According to the government's website, she has advised some of the "UK's most high-profile business leaders" on communications, strategy and diversity and inclusion.
Ofqual has been heavily criticised for its handling of communications during and after the exams fiasco.
But, as Schools Week revealed in September, the regulator has abandoned plans to spend £80,000 on media strategists to lead the "recovery plan".
Also on the committee is Carole Stott, who has held several roles in the further education sector, and existing Ofqual board members Ian Bauckham and Lesley Davies.
Bauckham is chair at Oak National Academy and chief executive of Tenax Schools Trust, while Davies is principal at Trafford College.
The committee was established in August as a package of measures to address this year's exams fiasco. Its work includes ensuring next year's exam arrangements "command public confidence".
An Ofqual board meeting in September was told the committee's "immediate priorities" include "the importance of arrangements for awarding general qualifications in 2021 and the need for co-ordination of all related activities across government, and Ofqual establishing effective working relationships with those involved".
The recovery committee:
Amanda Spielman – Chair
Baroness Laura Wyld – Committee Chair's Nominee
Carole Stott – Committee Chair's Nominee
Dame Glenys Stacey – Acting Chief Regulator
Ian Bauckham – Ofqual Board Member
Lesley Davies – Ofqual Board Member
Sir Jon Coles – DfE Nominated Member