Ofqual is considering whether to only have exams in core subjects next year, with centre-assessment grades used for the remainder, Amanda Spielman has suggested.
The Ofsted chief inspector, who is chairing Ofqual's new "recovery committee" formed to oversee the fallout from this year's exams fiasco, said holding exams only in core subjects was "the kind of option that is under consideration" for next year.
However, she noted that "every option creates some unfairnesses".
Ministers have insisted GCSEs and A-levels will go ahead next year but with a three-week delay to most of the exams to help make up for lost learning.
But the UK government has come under increasing pressure to do more to tackle unfairness, following decisions by the Scottish and Welsh governments to cancel some or all exams in 2021, the latter of which was announced this morning.
Spielman, a former chair and acting chief regulator of Ofqual, told the Parliamentary education committee this morning that there were "difficult and conflicting issues of fairness" to overcome with exams next year, adding that it was "very clear that those coming through for exams this year have actually had a tougher time than last year's year 11s and 13s".
This summer's exams were cancelled following the partial closure of schools and replaced by a system of centre-assessed grades (CAGs) which were then changed using an algorithm to prevent grade-inflation.
But the government was forced to U-turn and issue pupils with their original CAGs after an outcry over A-level results, 40 per cent of which had been revised down.
Spielman said today that the country faced a "very different situation" with next year's exams, which many fear will be unfair because of learning missed during the first lockdown and subsequent partial closures of schools with Covid cases.
"I don't think anybody has a magic wand that can say everybody will catch up entirely inside this year. This is going to be a multi-year project.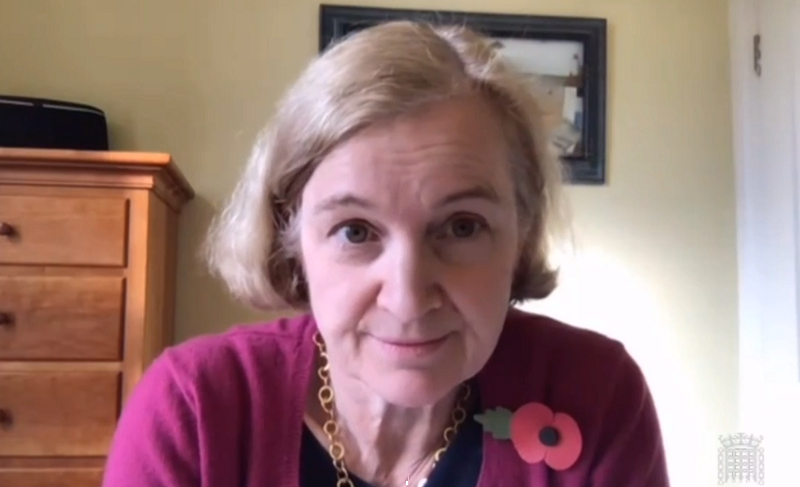 "I think there are some things that you can do through the exam system and some things that need to happen beyond the exam system."
However, she cautioned against going down the path announced today by the Welsh Government, which has said exams for GCSE and A-levels will be cancelled again in 2021.
Instead, pupils will sit "teacher-managed assessments", which will be externally set and marked, but conducted flexibly in the classroom.
But Spielman added: "I have not yet seen anything that suggests that pulling exams as we did last year is the sensible default route to go down this year."
It comes after Scotland announced last month that National 5 exams would be replaced next year by teacher assessments and coursework and that Higher exams would take place later than usual.
Should the teacher assessments again be more "generous" than exam grades, this could impact English pupils who may be competing with their Scottish and Welsh counterparts for university places.
Spielman also warned today of potential unintended consequences of scrapping exams entirely in England.
She said last year's year 11 and 13 pupils had "resented not having the chance to show what they could do for themselves", and added that "many schools fear" older children "simply won't return to school for the rest of the academic year" if they don't have exams to work towards.
"If you pull out something that is a pillar around which the system is organised without something else in its place, you could well end up inadvertently doing real harm."
Schools Week reported earlier today that Sir Jon Coles, the head of the country's largest academy trust United Learning, had been appointed to the recovery committee chaired by Spielman.
A spokesperson for the Department for Education said: "Exams are the fairest way of judging a student's performance, which is why Ofqual and the government all agree they should go ahead next year.
"We are working closely with stakeholders on the measures needed to ensure exams can be held, and will set out plans over the coming weeks."