The national schools commissioner has claimed the idea early academy sponsors failed because they grew too quickly is "a myth", instead stating it was because they gave too much autonomy to their failing schools and did not have a trust-wide improvement plan.
It had been widely established across the education community that trusts such as E-act and the Academies Enterprise Trust (AET) ran into difficulties because they expanded too quickly in their early years.
One of the most vocal critics of the supposed doomed expansion was Ofsted chief inspector Sir Michael Wilshaw who called out the trusts for "building empires".
But schools commissioner Sir David Carter, speaking at a Westminster Education Forum today, said the idea they grew too fast was "not true".
"There's this myth in the system – some of our early multi-academy trusts grew too fast, too soon, and that's why they failed. That's a myth – it's not true."
Ofsted told the CfBT Schools Trust in September last year that it had taken on "too many academies too quickly", something that chief executive Chris Tweedale (pictured right) said had contributed to issues.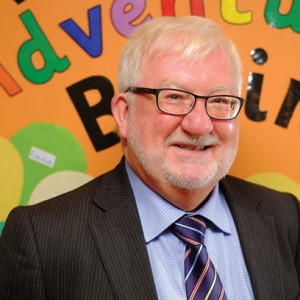 David Moran, chief executive of E-Act, has also said the speed of growth was one of the issues behind his trust's early trouble.
But Carter said: "Some did grow quick, but that wasn't why they failed."
He said there were three reasons behind the troubles.
The first was that trusts handed the same degree of autonomy to outstanding schools as they did to those in special measure, adding: "Nobody would think that's sensible."
He also said while the trust had separate improvement strategies for their schools, they did not have a trust-wide improvement plan.
"No multi-academy trust (MAT) would be approved today unless they have capacity and insight in to how they are going to improve their schools."
Some did grow quick, but that wasn't why they failed
He said the third was around difficulties with geography, pointing out that some trusts did not have a family of schools to cluster around.
Carter also welcomed a row back from education secretary Justine Greening on proposals for every school to have converted into an academy by 2022.
He said the government had "stopped talking about compulsion and 2022 as an end date, but said let's have a dialogue about it".
"The reality of moving from 6,000 to 21,000 academies would have meant the bulk of work for my team would be academy conversion.
"There's no doubt we would have found a way [to convert the schools]. But if standards were worse in 2022 there would have been a "so what?" question."
Carter also urged a closer relationship between local authorities and regional schools commissioners, stating a divide between the two had been created following the white paper – creating "a dilemma".
"We should be able to share details and strategies that we are trying to work on.
"I'd like to see a landscape where you help us and we help you. Both of our worlds are about commissioning and monitoring. That knowledge and local intelligence is really important part. We need to work together and open up a dialogue."
He said he does not want to worry too much about which structures govern or lead a school.
Save
Save