Children should not use devices one-on-one in lessons but instead work in groups of two or more, according to one leading education writer speaking at the World Innovation Summit for Education (WISE) in Qatar today.
Anya Kamenetz, author and lead digital education correspondent for America's National Public Radio, said that working collaboratively on devices leads to more productive use of technology in the classroom.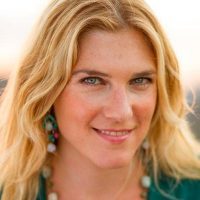 Speaking to Schools Week at the WISE summit in Doha, Qatar, Kamenetz said that discussions with peers help pupils access the benefits of the technology without becoming passive users.
The influence of technology on learning featured in discussions throughout the first day of the conference, which this year is themed on 'Learning to live and work together'.
In a special address following the opening ceremony Fareed Zakaria, writer and journalist for CNN, asked what the focus should be for learning in an age "where the computers can outsmart us at so many things".
Kamenetz stressed the importance of using technology to enhance communication and collaboration.
"Technology can connect us to the world, can enable us to learn any topic, to follow our own curiosity," she said.
In September, education technologist Tony Parkin wrote in Schools Week that England has fallen behind in education technology.
"We cast envious eyes across the Atlantic. In a domain where once we were the international leader, other countries have overtaken us," he said.
But Kamenetz warned that while technology can boost learning, and is doing so in US schools, it should be a "resource" rather than a driving force in the classroom – and traditional teaching methods still have their place.
"However good a resource it is I still think of it as a resource – there's always going to be an invisible human support network around it," she said.
"While the roles of teachers might change, I don't think we're ever going to squeeze out the human aspect."
WISE 2017, an initiative of the Qatar Foundation, is being held in Doha, Qatar, on November 15-16. Schools Week is the official media partner.