Edition six editorial
Ofsted ditches inspector who copied reports
After presenting Ofsted with irrefutable evidence of recycled reports from inspections less than six months ago, they have sacked the inspector.
Additional [contracted] inspectors have been caught doing this before and have been sacked. But what is truly shocking about this latest copy-and-paste story is Ofsted knew he was doing it in 2012.
Relying on the contractor to
"monitor all subsequent inspections and reports" was clearly a weak and insufficient response.
He continued doing it in 2013 and 2014, as our investigation and published examples show.
Bringing inspectors in-house may help stamp this out, but Ofsted will now need to regain the trust of parents and the profession.
So Sir Michael Wilshaw should take Robert Peal's advice and quality assure reports using simple plagiarism software.
I'll say this once: nobody wants this story repeated.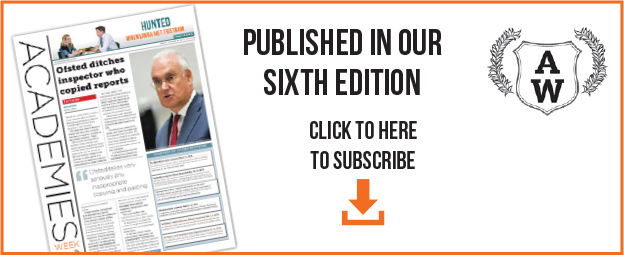 Nick Linford is the former Editor of Academies Week. He is now the Editor of sister paper, FE Week