Schools in England will split a new £215 million funding pot to adapt their premises for pupils with special educational needs and disabilities, the government has announced.
The Department for Education says each council will get at least £500,000 in funding for specialised classrooms, lifts and other modifications in schools over the next three years as part of a drive to improve access to good school places for young people with SEND.
Councils can use the money in any mainstream schools, including academies, grammar schools, special schools and FE colleges in their areas, but will have to consult with institutions, parents and carers on how the funding should be used.
The funding has been cautiously welcomed by councils, but officials have questioned how it will fit with other proposed changes to funding for pupils with SEND.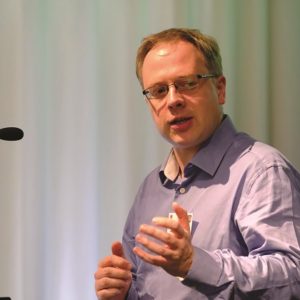 The biggest beneficiary will be Hertfordshire council, which will receive £6,591,674 between 2018-19 and 2020-21. Kent, Surrey, Essex and Birmingham councils will also get large handouts, while Knowsley, Poole and Blackpool are among those areas getting the minimum payout of £500,000.
Richard Watts, the leader of Islington Council and chair of the Local Government Association's children and young people board, said the new money was a "step in the right direction" at a time when the demand for support from parents and families with SEND is rising.
His council will receive £1,327,346 over the next three years.
"The original SEND reform programme was significantly underfunded by the DfE and we're pleased that the government has listened to our concerns," he said.
"However, it's unclear how this one-off payment links with the DfE's proposed changes to high-needs funding. This will reduce council and school flexibility to make additional funding available where there are rising demands for SEND support."
Examples of uses for the funding given by the government include measures to expand existing classrooms to increase their size for those using mobility aids, to purchase mobility equipment and create new storage facilities for wheelchairs.
Other ideas include creating "learning kitchens" so young people can gain skills for independent living, building sensory rooms or hygiene suits or expanding a special unit attached to a school.
Edward Timpson, the children's minister, said the investment would enable local councils to "build new classrooms and improve facilities for pupils?, ensuring that no child is left behind".