Schools should be "first to open, last to close" in any future coronavirus lockdowns, the children's commissioner for England has said.
Anne Longfield's office has published a briefing paper called Putting children first in future lockdowns, in which she insists education should be "prioritised over other sectors" if the country locks down again.
If a second wave occurs, children must be at the heart of coronavirus planning
The intervention comes after large parts of the north of England were placed under a regional lockdown as a result of rising case numbers, and amid speculation that further national lockdowns may be needed.
It also comes amid growing concerns about learning lost during partial school closures, especially among the most disadvantaged children, who are less likely to have accessed remote education.
In her briefing paper, Longfield said that "when only a limited amount of social interaction is feasible, the amount accounted for by education must be protected – at the expense of other sectors/activities".
She added that although reducing Covid-19 transmission in the community was "very important", it "should not be automatically assumed that this requires closing schools – except as a last resort".
Ministers have described the full reopening of schools in September as a "national priority", despite a move last week to postpone the further easing of restrictions expected on August 1 for at least two weeks.
Prime minister Boris Johnson reported last week that according to Office for National Statistics Data, around 1 in 1,500 now have the virus compared to 1 in 1,800 on July 15 and 1 in 2,000 on July 2.
The government reimposed some restrictions on socialising in Greater Manchester, east Lancashire and parts of West Yorkshire last week following a spike in infections, prompting speculation about what will happen to schools if similar regional or national lockdowns are needed in future.
In her briefing paper, Longfield said that in response to a local outbreak, "rapid tracing must distinguish between the source and the location of infections".
"Schools could be more likely to be the latter than the former – i.e. infections detected within schools could reflect outbreaks that originated in local workplaces.
"With rapid testing of pupils and teachers, any confirmed Covid-19 cases and their close contacts can be isolated without necessarily having to send entire classes or year groups home."
Longfield also said full lockdowns "must balance the epidemiological benefit to children against the social and health costs to children of closures to schools", and said any rights extended to adults "must also be given to children in ways that work for them", for example, the right to exercise, do sport or play outside.
"Communication about the lockdown must make clear that risk of infection should not prevent children and families seeking help they need, such as urgent healthcare which is not related to the virus or refuge from domestic abuse. All public bodies should begin planning for the possibility of a local lockdown now, to ensure that they can respond as quickly and effectively as possible if one were to occur."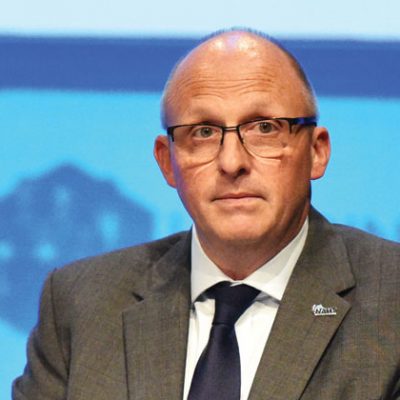 Paul Whiteman, general secretary of the NAHT school leaders' union, said he agreed with Longfield that it was "vital to get children back into school as soon as possible".
However, he added that it was "obviously important to prevent a worsening Covid-19 outbreak as schools return".
"The last thing anyone wants to see is the re-opening of schools leading to a resurgence in the prevalence of the virus. There are many factors that will contribute to this, most of which are entirely outside a school's control.
"School leaders are currently preparing their schools for all children to return in September, and are following all the government and health guidance they have been given in order to make it as safe as possible."
He added: "But the success of September's return to school rests as much on what happens outside the school gates as within. The government needs to ensure that everyone knows what actions they should be taking to keep everyone safe – we're all going to need to work together to be successful."