Three former University Technical College sites will become schools next month after closing their doors earlier this year.
UTCs in Oldham, Daventry and Greenwich all closed this summer following serious problems with pupil recruitment.
It means that seven of the controversial 14-to-19 institutions have now closed in the six years since the project's inception in 2011.
We have to invest money…but it is a small price to pay to give these children the education they deserve
The former Greater Manchester Sustainable Engineering UTC site in Oldham is being refurbished by the council to cater for school pupils.
According to the Oldham Evening Chronicle, the site will initially be used by Oasis Academy Oldham to accommodate 120 year 7s who do not have a school place.
This will include up to 30 pupils who had applied to the Collective Spirit Free School, which closed in July following a poor Ofsted report.
Oldham College will then run engineering courses in another part of the site from September 2018.
Amanda Chadderton, Oldham's cabinet member for education, said the UTC's closure was "the right thing to do" and defended plans to spend a further £350,000 of public money to refurbish the £9 million site.
"Our role and priority here is the future of Oldham's young people. This might mean we have to invest money to put this right but it is a small price to pay to give these children the education they deserve," she said.
"We have a vacant, state-of-the-art £9 million building in our town centre; it would be wrong for us not to consider how we can best make use of this facility."
Chadderton said it had not yet been decided how much money would come from the council, the DfE and Oasis.
However, she confirmed that £677,131 in dedicated schools grant funding initially allocated to the UTC and Collective Spirit school has been awarded to Oasis.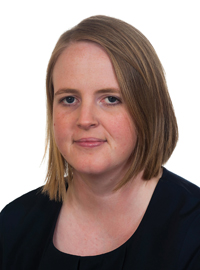 The conversion project in Oldham is significantly cheaper than work at Royal Greenwich UTC, where the Royal Borough of Greenwich council faces a £13 million bill to turn it into an 11-to-18 school.
Incredibly, the original UTC cost more than £10 million to build in the first place.
The government has also handed the £9.4 million former Daventry UTC site over to Parker E-Act Academy to serve as a replacement for one of its dilapidated existing buildings that's currently awaiting demolition.
Officials say the move will actually save the taxpayer money because the school had asked for £4.9 million to replace and update its existing buildings.
"Transferring the site, and existing lease, to the Parker E-ACT Academy, represents value for money for the taxpayer and means the Academy no longer requires additional funding to replace existing buildings," a Department for Education spokesperson said.
The closures of Greater Manchester, Daventry and Royal Greenwich UTCs are the latest in a series of setbacks to beset the programme, a brainchild of former education secretary Lord Baker.
UTCs in Hackney and Central Bedfordshire closed in 2015. Hackney's buildings are now in use by local schools, while Bedford College has taken over its local UTC site.
Schools Week reported last December that part of the former £9.5 million Black Country UTC, which closed last July, was being used by members of a "live-in guardians" scheme, which offers cheap accommodation to professionals and students.
The current use of UTC Lancashire, which closed last August, is unknown.