School leaders want MPs to fight the government's "grossly unfair and discriminatory" Progress 8 measure that will award three times more points to pupils moving between top grades than those at the bottom of the scale.
But sources close to the government insist the method is designed to protect rather than punish schools with lower-attaining pupils, and that the unequal weighting is in place as part of transitional arrangements.
Progress 8 was created as the headline indicator of school performance in 2016, and used to determine if a school was above a floor standard or was "coasting".
For pupils sitting exams in 2016, the measure was calculated using a one point per grade rise – for example an A was worth 7 and a B worth 6; a G grade worth 1 and an F worth 2.
But from next year pupils jumping from a grade B to an A will be awarded 1.5 points extra, while the difference between a G grade and F will get just 0.5. All other grades will be separated by a score of 1.
From next year pupils jumping from a grade B to an A will be awarded 1.5 points extra
Frank Norris, director of the Co-operative Academies Trust, believes the changes will encourage schools to concentrate on high-achievers.
He asked all staff in his eight primary and secondary academies in Leeds, Manchester and Stoke-on-Trent to write to their local MPs to fight the measure.
"The proposed changes are based on the flawed thinking that it is much harder for a student to move from a grade B to an A rather than from grade G to F," he said. "They are probably discriminatory because they imply it is less important and worthwhile for lower-attaining students to achieve as well as they can."
Patsy Kane, head of Levenshulme high school in Manchester, added: "If we take this model, and apply the principles to a full cohort, it is straightforward to see that a school with a more able intake will be at an advantage in terms of the points that can be accrued."
But Tim Leunig, a chief analyst at the Department for Education (DfE), defended the move last year at a conference held by the National Association of Secondary Moderns.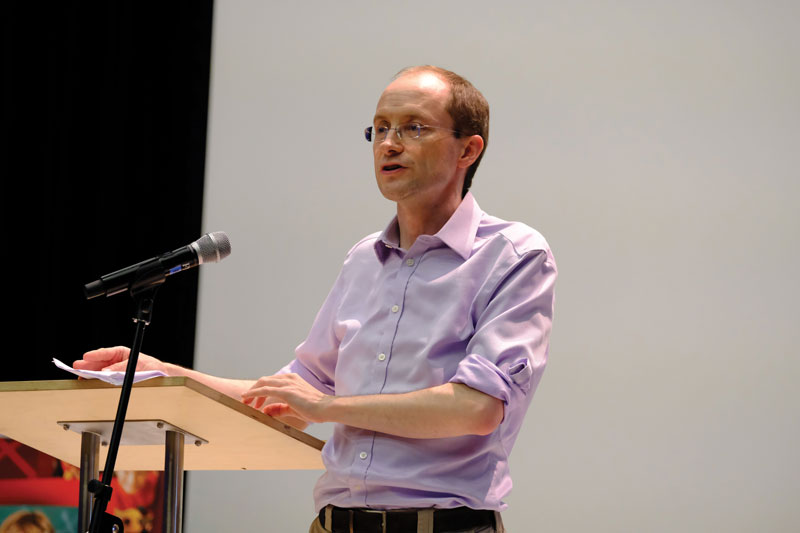 He said the unequal weighting was necessary to protect schools with more pupils at the lower end of the attainment range. Given that grade boundaries here are often separated by only a few marks, pupils can easily slip downwards, which could cost the school a whole progress point.
Limiting the points between the two grades meant schools gained less for moving pupils upwards, but were also punished less if pupils slipped down.
Likewise, grammar schools would be punished more severely if a projected A-grade pupil got a B.
"Given the bit that matters is whether or not your Progress 8 is more than -0.5, we have reduced how far those with more pupils at the lower end will drop if grades are missed," he added.
The difference in weighting will only be in place while the schools system moves from a graded to a fully numerical exams system in 2019, with grades 1-9 replacing G-A*.
Dr Rebecca Allen, director of Education Datalab, said the temporary unequal weighting was necessary, but the new measures would be "a challenge" for schools with more challenging intakes.