The ability of schools to help pupils catch-up on months of lost learning is being "derailed" as the government's Covid-19 testing system "falls over", leaders have claimed.
Schools across England began returning to the classroom last week for the start of the new academic year, but dozens have already either partially or completely shutdown due to coronavirus outbreaks among staff and pupils.
These children have got a massive mountain to climb this year and all that this system is going to do is derail that
While the number of schools disrupted is still likely to be a very small percentage of those open – a lack of available testing means both staff and pupils at affected schools are facing longer spells away from the classroom.
Paul Whiteman, general secretary of school leaders' union NAHT, said the government must ensure testing is available "or they are putting the success of schools' return at risk".
"Tests need to be readily available for everyone so that pupils and staff who test negative can get back into school quickly. The government assured us that this would be ready, but at the first sign of stress it seems to be falling over."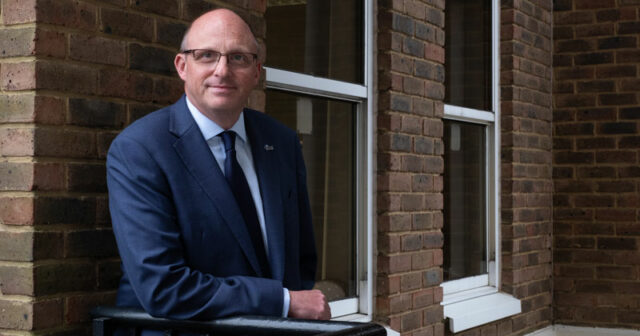 Prime minister Boris Johnson had claimed the government would have a "world beating" test and trace system in place by the start of June.
Schools minister Nick Gibb said in September that pupils or staff members with symptoms will be given "priority in the testing regime".
But Sarah-Jane Marsh, director of the government's test and trace programme, today offered "heartfelt apologies to anyone who cannot get a COVID test at present".
The director said while testing sites have capacity, the system's laboratory processing has reached a "critical pinch-point".
She said additional labs are "due to open-up imminently" to deal with the bottleneck, but health secretary Matt Hancock today told MPs today it would take a fortnight to resolve these processing problems.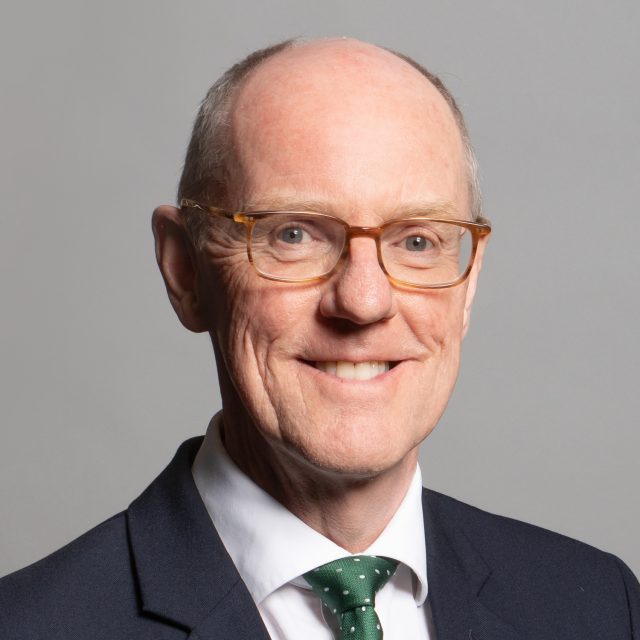 At East Park Academy, a primary school of over 700 pupils in Wolverhampton, it's Year 3 'bubble' has been told to self-isolate after one of its pupils tested positive.
The school welcomed pupils back on Tuesday, September 1, but by Friday seven pupils were showing symptoms of the virus.
Following tests the school was alerted on Monday morning one of the pupils had tested positive, it immediately notified Public Health England whereby all 90 pupils making up the Year 3 'bubble' were told to self-isolate.
Since Friday, 44 of the 90 pupils have exhibited Covid-19 symptoms – however less than a quarter have been able to book a test.
Headteacher Hayley Guest said just 10 pupils have been tested as parents "are finding it increasingly difficult to book".
"Everywhere they are trying to book a test there is no availability", she said.
While some pupils have simply turned up at testing sites without an appointment and managed to receive a test the majority have been unable to secure testing, creating "massive stress" for the school leaders attempting to orchestrate a return.
Guest added: "It has massive implications for how long they are off, we can't see how this system is manageable."
Staff have spent the first week of the new term assessing pupils' progress and identifying areas of improvement and the headteacher warned the disruption hinders staff and pupils' ability to "gather momentum".
"These children have got a massive mountain to climb this year and all that this system is going to do is derail that", Guest added.
Those who test positive will have to receive a negative test before returning to the classroom, while other pupils can return following their two-week isolation period.
A teacher in a school near Birmingham told the PA news agency she and her son were missing school because they were unable to get a home test. The nearest drive-in centres were Oldham in Greater Manchester or Romford in Essex.
Geoff Barton, general secretary of the Association of School and College Leaders, said they had been "hearing disturbing reports about staff and pupils finding it very difficult to access tests for coronavirus, and having to travel large distances to get tested".
He said the union was raising the issue with the Department for Education (DfE), adding: "It is absolutely vital that staff and pupils are able to access tests quickly and easily".
In Liverpool, around 200 pupils are self-isolating after positive Covid-19 cases were confirmed at eight schools.
While in nearby Manchester more than a thousand pupils are isolating following positive cases at 15 schools.
Meanwhile, Samuel Ward Academy in Suffolk is set to operate on a two-week rota system until September 21 due to the high numbers of staff self-isolating.
The school has also announced it will be increasing its "systems of control", including a blanket ban on staff "making anyone else a drink or sharing food or snacks."
Headteachers were urged by health officials last week to stop pupils and staff with a sore throat or headache from getting unnecessary coronavirus tests to prevent a surge in demand that could overwhelm capacity.
The Department for Education said it's in daily contact with councils to monitor the "very small number of schools that are closing to some or all of their pupils".
They would not provide closure numbers, saying weekly attendance data will be published from Tuesday.