As education secretary, Michael Gove was forced to create university technology colleges by George Osborne and David Cameron, a former senior minister has revealed.
David Laws, a Liberal Democrat who served as schools minister in the coalition government from 2012 to 2015, told Schools Week that Gove "never liked" the policy, but had it "imposed" on him by the ex-chancellor and former prime minister.
Laws, whose think-tank the Education Policy Institute is currently investigating the UTC project after several have closed after failing to recruit enough pupils, even suggested that it should be scrapped and its model replicated within the existing system of schools and colleges.
Speaking this week, Laws claimed Gove, who last February admitted in a Times column that the programme had failed, did not support the UTC policy, but Lord Baker, another former education secretary, had persuaded those above him that it had merit.
"It was a very rare example during his time as secretary of state of a policy being imposed on him, as a consequence of the prime minister and the chancellor who were persuaded by Lord Baker," said Laws. "There are not many people who managed to do that during his time in education."
It was a very rare example during his time as secretary of state of a policy being imposed on him
Laws' own his concerns about UTCs relate to their age range; most have struggled to recruit pupils at 14, and eight have closed as a result.
"My concern about this is you're trying to inject a 14-to-18 solution into a system which isn't 14-to-18, and is not one the government wishes to be 14-to-18," he said.
"I think the difficulties of that are very obvious, and I would far rather we embedded some of the principles Lord Baker is trying to lead us towards, that seem to be on the whole sensible, in the existing system, and redesign that, which is far more likely to succeed, rather than creating lots of expensive institutions that don't fit the rest of the education system."
Baker, who heads UTC advocacy charity the Baker Dearing Trust, said he was "surprised" Laws had come out against the colleges and their age range, and argued that UTCs have "become an established part of the English education system and ministers accept their unique contribution".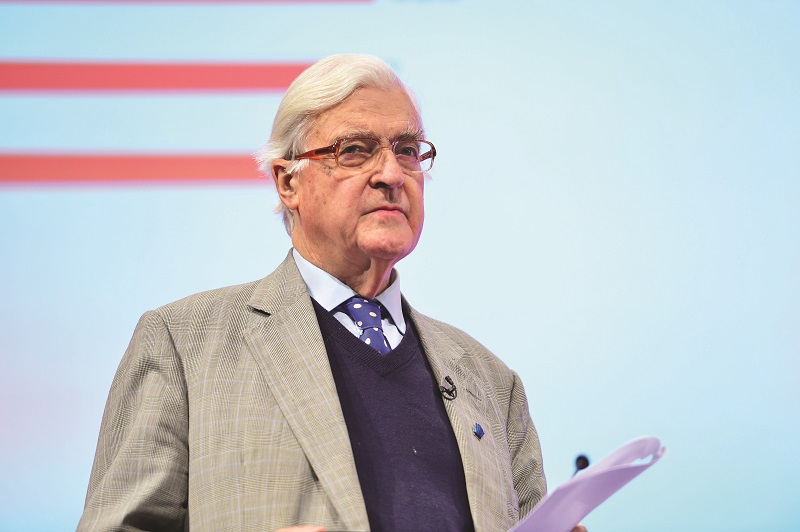 He accepted recruitment at 14 had initially been difficult, but said numbers increased by 21 per cent last year after councils were forced to write to parents of year 9 pupils to inform them of the existence of UTCs.
A new duty for schools to give alternative providers access to their pupils, dubbed the Baker Clause, will also help, he claimed, and UTC principals are already preparing visits.
He cautioned Laws against "writing off UTCs", and invited him to visit one of the institutions "so that he can appreciate the way that the life chances of thousands of students have been significantly improved".
An investigation last month by Schools Week's sister paper FE Week revealed that almost all UTCs missed recruitment targets and were overpaid last year, leaving combined debts of over £11 million. The Education and Skills Funding Agency is trying to retrieve cash from 39 of 44 UTCs still open in 2016/17.
The EPI's review will seek to "disentangle" problems surrounding UTCs.
"We plan to investigate the impact of UTCs with the aim of publishing a report in the summer," it said "At this stage the work is in its very early stages and we haven't yet finalised its scope."
Last year, UTCs were described by Gove as "the biggest institutional innovation in vocational education made by David Cameron's government", but he admitted that "twice as many UTCs are 'inadequate' as 'outstanding', according to Ofsted".
"UTC pupils have lower GCSE scores, make less progress academically and acquire fewer qualifications than their contemporaries in comprehensives," he added.