Academies have backed calls from campaigners for 11-plus entry test data to be shared with government and linked to pupil records so the fairness of the assessments can be evaluated.
A letter from Comprehensive Future, backed by 24 well-known academics and educationalists, calls for the grammar school entry test data to be "subjected to the same kind of scrutiny as every public exam".
A link to NPD would permit researchers to conduct powerful analyses of the fairness of admissions to, and the relative effectiveness of, grammar schools
The anti-selection group wants a statutory requirement that 11-plus results be submitted and linked to the National Pupil Database. This would allow the results to be evaluated and compared to performance in other public exams.
But grammar heads say the plan idea is "meaningless and would lead to misleading comparisons" between children.
The Comprehensive Future letter, sent to education secretary Gavin Williamson, warns there is currently no national data to show how many pupils sit and pass the tests or their characteristics.
Concerns over Covid impact on poorer pupils' 11-plus performance
"Most importantly of all, we cannot evaluate 11-plus results against children's SATs and GCSE grades and young people's A-levels without vital 11-plus data," the letter continues.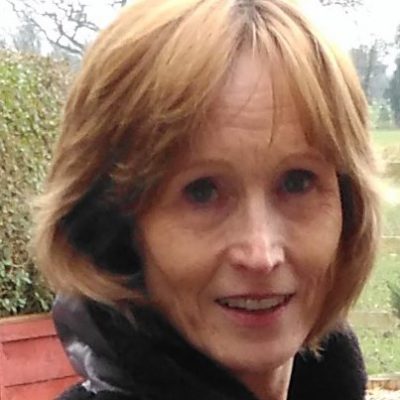 The signatories include professors Becky Allen, Simon Burgess, Rob Coe and Stephen Gorard.
Currently, more than 100,000 pupils take over 70 different 11-plus exams administered every year by the 163 selective schools in England.
A 2016 report by the Education Policy Institute found only 2.5 per cent of grammar school pupils were eligible for free school meals, compared with an average of 13.2 per cent in all state-funded schools.
Dr Nuala Burgess, chair of Comprehensive Future, said it was of "particular concern" that there is "no way of knowing how poorer children fared in the tests taken last autumn, in the midst of the Covid pandemic".
She added that schools now planning their tests for this year were under "no obligation to check how disadvantaged pupils performed in last year's test and appear unconcerned by the severe challenges they will have faced".
Selective school heads reject proposal
But the Grammar School Heads Association warned that tests varied across the country because the schools they serve are "not all the same".
Dr Mark Fenton, the GSHA's chief executive, said grammar schools admitted "widely variable percentages of children" and pointed to admission rates of five per cent in some areas and 25 per cent in fully selective Kent.
He said the NPD was designed to contain data that is "consistent and comparable across all pupils in the country, whereas only a fraction of children across England take tests for selective schools".
"Adding the results of tests that cannot sensibly be compared with each other to the NPD would be meaningless and invite wholly misleading comparisons between groups of children."
He also accused Comprehensive Future of being "not genuinely interested in reforming selective tests… Instead, they want to abolish grammar schools – the clue is in the name."
Link would allow 'powerful analyses'
But Gorard said a link between the 11-plus and the NPD would allow researchers to "conduct powerful analyses of the fairness of admissions to, and the relative effectiveness of, grammar schools".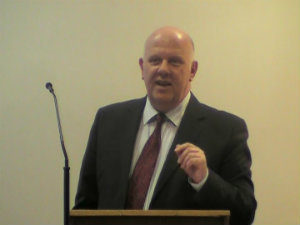 The government abandoned its attempt to lift the ban on new grammar schools in 2017. Instead, ministers have attempted to make them more inclusive. A new expansion fund requires grammars to put plans in place to admit more disadvantaged pupils.
But analysis of admissions data from 14 of the 16 schools that split the expansion funding shows just 77 additional pupil premium places were created in three years, despite the number of overall places in those school increasing by 367.
A Department for Education spokesperson said it was for individual school admission authorities to determine the process for admission. There were "already protections within the system to ensure admission arrangements are fair without seeking further data from schools and local authorities", they added.
The academics backing 11-plus data call
Dr Nuala Burgess, Comprehensive Future
Prof Lindsey Macmillan, UCL Institute of Education
Prof Stephen Gorard, Durham University
Prof Danny Dorling, University of Oxford
Prof Robert Coe, Evidence Based Education
Prof George Leckie, Centre for Multilevel Modelling
School of Education, University of Bristol
Prof Alice Sullivan, University College London
Prof Steve Strand, University of Oxford
Prof John Furlong OBE, University of Oxford
Prof Francis Green, UCL Institute of Education
Prof Simon Burgess, University of Bristol.
Prof Vikki Bolivar, Durham University
Prof John Jerrim, UCL Institute of Education
Prof Becky Allen, University of Brighton
Prof Sally Tomlinson, University of Oxford
Dr Jake Anders, UCL Institute of Education
Dr Gill Wyness, UCL Institute of Education
Dr Sam Sims, UCL Institute of Education
Dr. Matt Dickson, University of Bath
Dr Nadia Siddiqui, Durham University
Karen Wespieser MBE, Teacher Tapp
Dave Thomson, FFT Education Datalab
Timo Hannay, School Dash
Carl Cullinane, the Sutton Trust