MPs put their knowledge of healthy eating to the test against primary school pupils in a House of Commons quiz to promote healthy eating, hydration and physical activity among young people.
The MP competitors included Steve Pound, Carol Monaghan and Rupa Huq who joined teams from Berrymede Junior School, Horsenden Primary and Montpelier Primary, all in London.
The quiz was based on the Eat Like A Champ programme, a Change4Life partner scheme designed to promote healthy diet and exercise among primary school pupils aged nine and ten.
Chaired by former Blue Peter presenter Helen Skelton, quiz participants faced six rounds of questions.
Each team of school pupils also asked to deliver a presentation on why healthy living is important. Montpelier Primary, with the assistance of Dr Huq, won on a tie-break round.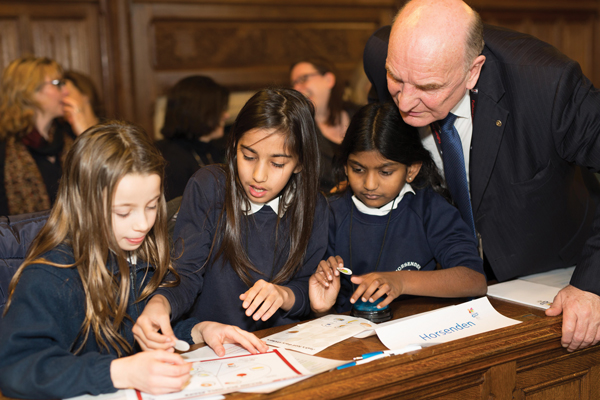 The quiz was part of the JanUary campaign, which is led by the National Obesity Forum to encourage healthy choices among the public and tackle a growing obesity crisis.
Professor David Haslam, chair of the forum, said: "Of course this a bit of fun, but it's making a very important point.
"Namely that we need to ensure our children are introduced to good nutrition and hydration habits at a young age.
"We know from the National Child Measurement Programme that the number of overweight and obese young people remains high, and that this is a particular problem in deprived areas.
"Many children are sedentary and consume large quantities of poor quality foods high in salt, sugar and trans fats. This must be addressed if we're to avoid storing up problems for the future, and condemning children to poor health outcomes.
"Initiatives like Eat Like A Champ are absolutely vital in teaching good habits at a young age."
Adam Grant, managing director of Danone Dairy UK, which runs the programme, said: "We are extremely proud of Eat Like A Champ, which since 2010 has inspired 100,000 children across the country to adopt the healthy choices of champions they admire.
"Independent research has shown Eat Like A Champ has a positive impact, and we are delighted to be working with partners such as the National Obesity Forum and the Mayor of London's Healthy Schools initiative to encourage even more schools to take part."
Pics: Eat Like a Champ quiz at the House of Commons. Credit: David Parry