Pupils who test positive at home using a rapid-result Covid test can return to the classroom if a subsequent lab test comes back negative, the government has clarified.
Prime minister Boris Johnson's official spokesperson confirmed today that a negative polymerase chain reaction (PCR) test would override a positive result from a rapid-result lateral flow device used by pupils at home.
Schools are welcoming back pupils this week after having been closed to all but the most vulnerable pupils and children of key workers since January 5.
Returning secondary school pupils are expected to be tested three times on site in the first fortnight back before switching to twice-weekly home testing.
Although guidance from the government states that positive LFD test results obtained at home must be confirmed with a PCR test, and that pupils can return to school following their first negative test, it does not specifically state whether a negative follow-up PCR test can override a positive LFD result.
Government clarifies minister's Covid test comments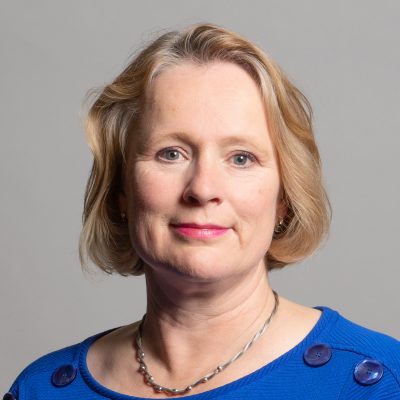 This had led to confusion, exacerbated by an interview given by the children's minister Vicky Ford to the Today Programme this morning in which she appeared to suggest pupils should continue to self-isolate, even if they received a negative PCR.
But according to the Guardian, Johnson's spokesperson said today: "If a child takes lateral flow at home, so not in a controlled environment, then if they receive a positive, they will then receive a PCR test.
"If the PCR is positive, the child needs to continue to isolate at home. If the PCR is negative, then the child can go back to school."
Pupils who receive a positive LFD test on-site within the first fortnight do not need to verify the result with a PCR test as the test will have been conducted in the "controlled environment" of a school.
Therefore in these instances the guidance advises that "individuals with a positive LFD test result will need to self-isolate in line with the guidance for households with possible coronavirus infection".
Under the government's back-to-school plans, there will be no asymptomatic testing of primary pupils. But primary staff will continue with twice-weekly home testing.
Staff in secondary schools have also now switched to twice-weekly home testing, having previously been tested on-site.