School pupils in the Midlands have grilled John Bercow – the speaker of the House of Commons – during an inter-school politics event.
About 50 students from Arthur Terry Learning Partnership (ATLP) schools took part in 'Politics, democracy and parliament day' at Mere Green Primary School in Birmingham, in an effort to engage young people in current affairs.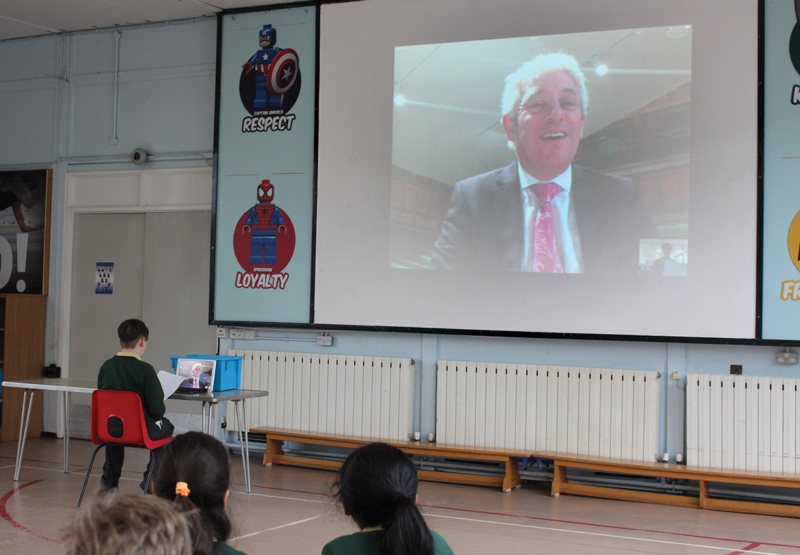 Bercow, who appeared via Skype to answer pupils' questions about his role and wider politics, was one of the main draws.
Labour councillor Rob Pocock was also involved, running a Q&A session and explaining grassroots politics, while year 12 A-level politics students concluded the event with an interactive lesson on the suffragettes.
"It was fantastic to bring together children aged seven to 17 from different and diverse communities to share learning and viewpoints on politics, parliament and democracy," said Richard Anderton, a teacher at Mere Green who helped to organise the day.
"It's been an absolutely stunning experience to see these young people interrogating an MP and councillor!" added Pocock.