A group of year 9 pupils flew a four-seater plane as part of a programme that engages young people with STEM subjects.
Twenty-seven pupils from Bristol Metropolitan Academy received flying lessons in groups of three with an instructor at Gloucester Airport, before each took turns to control the plane in the air.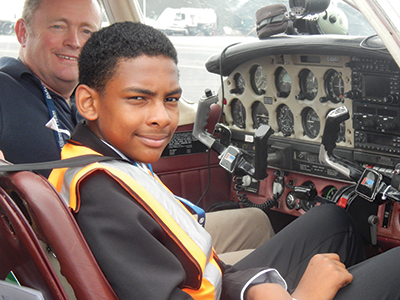 The lessons were the culmination of a year-long Airbus Flying Challenge – funded by the Airbus foundation – which gives young people the chance to experience all aspects of aviation.
The academy has linked the programme with GCSE design and technology, maths and physics, with pupils learning how to work out measurements and the weight of an aircraft, as well as mastering computer-aided design.
They also toured the airport's fire station and were invited on board a £7 million luxury jet.
Phillipa Evans, a design and technology teacher at the academy said: "The programme has helped students' knowledge of physics as they learnt about how planes fly and the forces that act on an aeroplane.
"To see them get their reward for their commitment is fantastic."