A total of 140 secondary schools were last week named as key stage 4 finalists in the Pupil Premium Awards 2015. We talk to four of the them about the projects they have introduced to help raise the attainment of disadvantaged students
Secondary schools that have shown effective ways of using their pupil premium money to improve GCSE achievement are set to battle it out for a prize of up to £250,000.
A total of 140 schools were last week named as key stage 4 finalists in the 2015 Pupil Premium Awards. Each will receive £5,000.
They have come up with a variety of innovative ways of using their pupil premium cash inside and outside the classroom to help raise attainment among disadvantaged students. We look at four examples.
Now the 140 schools have until Wednesday to apply for the chance to win up to £250,000 next month. The money will be presented by the deputy prime minister Nick Clegg.
Secondary schools are invited to apply for the larger prize if their disadvantaged pupils' attainment has either improved between 2011 and 2014, or has been consistently high. All schools also must have good value added measures for their disadvantaged pupils.
Schools minister David Laws congratulated the qualifying schools and encouraged them to share their stories.
"The pupil premium is building a fairer society with opportunity for everyone.
"I would encourage all the secondary schools that have received a prize to share their successful approach with others so they can learn from their experience.
"I hope all schools will continue to learn from this excellent practice and ensure they are using their pupil premium effectively, so that they too may be in the running for a prize in 2016."
The pupil premium is extra funding that schools receive for every disadvantaged pupil and is worth £2.5 billion this year alone.
The funding is allocated on the basis of how many students are claiming free school meals. Schools have a statutory duty to report on their website how
much money is received and how it is being spent.
Main pic: Uffculme students on the Ten Tors challenge
————————————————————————————————————————————
Uffculme School, Devon
Uffculme School has taken a two-pronged approach with its disadvantaged pupils.
As well as "getting it right in the classroom", it has a wide enrichment programme to build self-esteem and aspirations.
The £130,000 funding it received in 2014/15 has allowed pupil premium students to join activities such as the Duke of Edinburgh award, the Ten Tors – a navigation challenge over two days on Dartmoor – ski and sailing trips and a residential visit to China.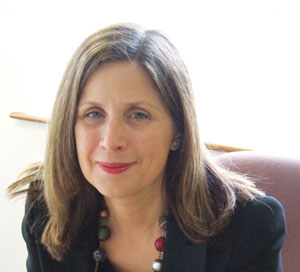 Lorraine Heath, Uffculme's headteacher for seven years, said: "It's about giving these pupils an opportunity to take part in things that they may otherwise not be able to.
"However, we try to do it in a subtle way so they don't feel they are being singled out. Our approach is to make sure they feel as included as possible."
The school has also spent money to improve learning in the classroom. As well as funding intervention programmes in maths and English, it has, among other things, appointed a student welfare officer and focused on improving attendance. It has also set up Aspire, a group for exceptionally gifted pupils, and, as it doesn't have a sixth form, takes students on university visits where suitable.
Mrs Heath said: "It's important to remember that just because a pupil might come from a disadvantaged background, it doesn't mean they're not bright. We make sure they have the support they need."
In 2013, 53 per cent of disadvantaged pupils achieved A*-C at GCSE; that rose to 74 per cent last year.
————————————————————————————————————————————
Broadland High School, Norwich
Broadland High has been getting help from some old friends to assist their GCSE pupil premium students.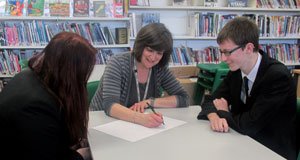 Carol Dallas, headteacher for six years, has brought in former colleagues to help with extensive maths and English classes.
"These are experienced, high-quality staff. This is a very diagnostic approach and enables specific skills to be developed."
The school has also appointed a pupil premium intervention assistant who has regular mentoring slots focusing on academic work and barriers to learning – making sure, for example, that each year 11 student has a revision timetable in place.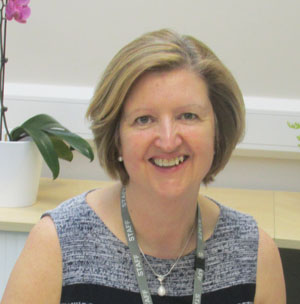 Broadland High, which received £110,025 pupil premium funding in 2014/15, also holds after-school sessions for students to complete homework and prepare for controlled assessments.
Department staff discuss their strategies and make sure they are shared with others in the school.
The percentage of pupil premium students getting five or more A*-C grades at GCSE has risen from 33 per cent in 2012 to 48 per cent in 2014. The projected percentage for 2015 is 52 per cent.
"We have a clear message to all staff at all levels that pupil premium students are a key focus at Broadland High School."
————————————————————————————————————————————
Alder Community High School, Manchester
Richard O'Regan uses food to help to motivate his disadvantaged students – and it seems to be boosting results.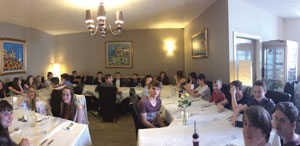 Mr O'Regan, headteacher at Alder High for three-and-a-half years, has been using some of the pupil premium money on a programme called Food for Thought.
This involves taking small groups to a curry house or Chinese restaurant after up to two hours of work.
"It's a case of motivating students – kids like food," he says. "It's something different and makes the kids feel kind of special but we try to do it in a discreet way so that they don't feel singled out."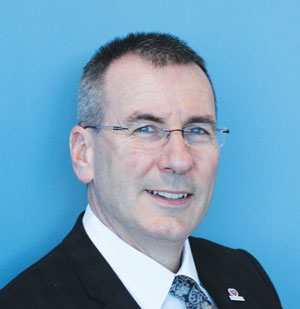 The percentage of pupil premium students with the "magic five" GCSEs has lifted from 40 per cent in 2012 to more than 70 per cent last year. In terms of the latest value-added figure, this puts the school in the top 25 per cent in the country.
The school received £205,700 in pupil premium funding in 2014/15, money that it has used to increase staffing levels, especially in maths and English. This has allowed pupil premium students to be taught in smaller groups.
Alder High also has a higher level teaching assistant in maths and English for one-to-one sessions, and four progress leaders – non-teaching staff responsible for all students' progress, attainment, attendance and pastoral care, with a particular brief on pupil premium.
————————————————————————————————————————————
Claydon High School, Suffolk
Sarah Skinner says she has tried to make learning more "active" for her GCSE students, in particular those from a disadvantaged background.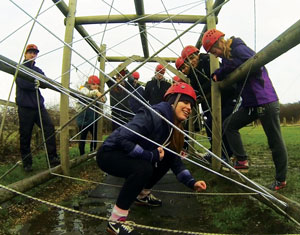 The headteacher at Claydon High for five years has spent some of the pupil premium money on books and tablets. Other initiatives include subject revision clubs, after-school homework clubs and staff CPD.
The school received £129,244 in 2014/15. "We have put a focus on numeracy and literacy — in particular reading — and have spent money on books the children want to read to encourage them to do so," Mrs Skinner said.
"We've also bought also tablets. Learning is about confidence for me and I like to make it active. If we can get the pupils working almost harder than the teacher, then I think we are on the right track.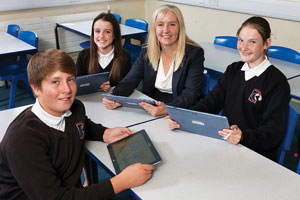 "We took all year 11 on a GCSE boot camp where we used the pupil premium money to subsidise those students where it was relevant. There was revision in the classroom but the students also got out on an assault course to let off some steam."
The school has a 9 per cent gap in expected progress in English and a 10 per cent gap in maths between pupil premium and non-pupil premium funded students, something that Mrs Skinner said Claydon was working hard to reduce further.
"It's a gap we are trying to close but it won't just happen overnight."