The number of fines issued to parents for unauthorised pupil absence has fallen by 5.4 per cent.
149,321 penalty notices were issued in 2016-17, down from 157,879 in 2015-16. The decrease reverses an upward trend seen since 2009-10.
Of the fines issued in 2016-17, 102,301 (68.5 per cent) were paid within 28 days, 21,182 (14.2 per cent) were withdrawn, 13,324 (8.9 per cent) led to prosecutions and 11,895 (8 per cent) remain unresolved.
Today's data also shows the most common reason for fines issued in 2016-17 was unauthorised family holiday absence, which accounted for 77.5 per cent of all penalty notices. This data was collected for the first time last year.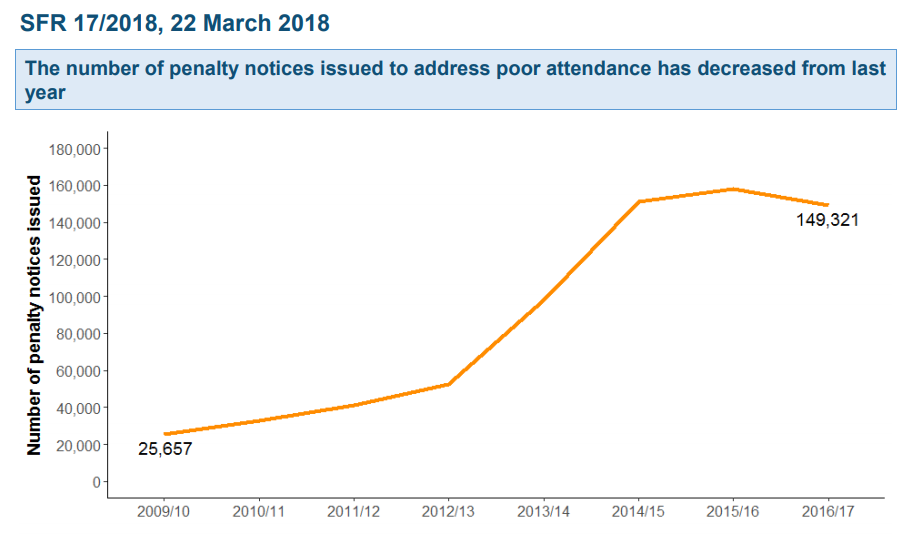 There was also a decrease in the number of parenting orders issued by courts following prosecutions for unauthorised absence, from 192 in 2015-16 to 179 in 2016-17. This continues a downward trend seen since 2010-11, when 439 were issued.